The Jungle
MAG
October 14, 2008
I stood in front of the classroom like a specimen under the scrutiny of 23 pairs of eyes. The children were hunters on high alert, ready to pounce on any mistake I made. I began stuttering and gave wrong answers for simple math problems, only to be instantly corrected by several smirking students. The rest started murmuring in the background. Yes, they were skillful hunters.

In the summer of 2008, I worked as an assistant teacher at a children's day camp. I struggled to create weekly lesson plans, pulled apart kids who were clawing at each other, and taught Chinese to students who were novices to the language. Amidst their incessant chattering, the rare moments of silence came only after the teacher's booming calls for attention. The classroom was a hectic sea of kids running around playing tag, shouting insults at each other, and arguing about who should go first in a game. Every day was a battle between me and these wild little creatures.

What had I become? I was supposed to teach them, and yet I had ­become their terrified subordinate. I had an epiphany one day and realized it was time to do something about this. I was older, more knowledgeable, and most importantly, I had more authority. The next day, I walked into the classroom and stood in the front firmly and calmly. The students curiously studied me, but I did not flinch or stutter. From that day on, they gradually started to pay attention. Some even started calling me "Ms. Amy."

Seeing a hint of respect in their wild eyes was like getting recognition for my achievements. I was finally acting as an ­authority figure, someone they could look up to. The respect I received also marked a crescendo in my self-confidence. It made me believe that I had the ability to overcome obstacles and command respect. It was a confirmation of my skills and abilities.

One month after my summer job ended, I went back to visit the students. I saw the same hectic room full of kids running around and shouting at each other. However, their playful insults were a different kind of music to my ears now. Instead of the cacophony I heard that first day, this was a unique harmony – the song that played during my march to self-confidence and belief in myself.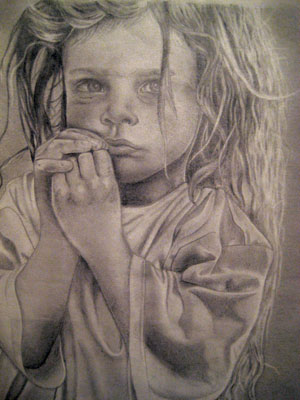 © Katie S., Pearland, TX