What's your favorite word?
February 24, 2014
When I hear this word,it always sounds to me like achieving the highest mountain in the world.A lot of people on the way of its achieving fall down and give up ,but some continue to climb after this fall despite of the wind or snow-storm.I can say that I started climbing this mountain,or my way to success.Only the thought of succeeding makes me stronger and pushes me to go on.

One day I saw the phrase on the wall of Williams college:
Climb high
Climb far
Your goal
The sky
Your aim
The star.

These words made me understood that person shouldn't stay on achieved.After having sky as a goal,person should aspire to his aim-star.I also do all my best now to achieve the sky at first.My goal is to get accepted to one of the American colleges in USA that could help me with getting my success and my aim is to become a good lawyer and to have my own advocate office,where people could ask for help to solve their problems in a legal way.

I know for sure that if I fall down on the way of being successful,I will continue my way to the star.In my opinion,you'll never be successful if you don't collide with failure at first.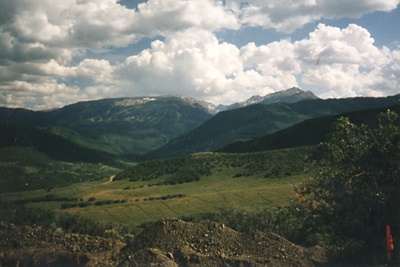 © Photo by Michael B., Denham Springs, LA