College Essay
December 16, 2013
After 17 years, I am still not used to the miserable beeping coming from the monitors, the slow drip of the IV, or the stale smell that accompanies my visits to the hospital.

It is the same situation each time. I enter the hospital, seeing the uneasy faces of nurses wondering who I am coming to see, and whether they'll make it through the night.

My life is centered around illness, and on a normal day, I expect no more than to get a call informing me I have to drive to the hospital after school, instead of to the mall or a friend's house.

I have heard the same line from parents and teachers countless times: "How do you stay so enthusiastic and hard-working after everything that has happened?" Of course I can understand why this question is asked, since being without a parent sparks curiosity of why a teenage rebellion has not been one of my most recent activities.

Being raised by a single mother, with severe Crohn's disease and Ulcerative Colitis, has forced me to become my own individual at a very young age. By the time I was in middle school, I was thrown into the real world, worrying about things like food and money—which other kids my age couldn't imagine.

School, sports, work, and my mother were like an axe hanging over my head. My grades felt the affect, and so have I. I thought my mother's illness would prevent me from succeeding in becoming my own person.

But instead of letting it control my life, I learned to take it as it came and focus on myself—to become the person I would want my mother to be if I was the one who was ill.

When people ask that same question about how I get through it, I answer it in the best way I can.

I don't work hard to make my mother, sisters, or teachers proud. I work hard to make myself proud. I work hard to achieve the goals I set, and I allow myself to enjoy things that people looking in on my life wouldn't think I could.

I have been given the obstacle of taking care of my sick mother. But I don't let the label of having a sick parent define who I am. I don't expect sympathy, because I have become who I am today because of it.

I stay out of trouble, I do my homework, and I keep a job to support myself, and to know that I would still be doing all of that even if I had a healthy parent.

Even at this point in my life, as my mother is still in and out of the hospital, I live my life as if it were normal, but just a few years older and wiser. Others may think my mother's illness has only made me a bit tougher. But in reality, it has done so much more.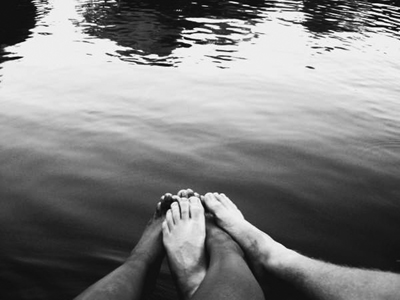 © Michelle W., Ada, MI