Molly And Me
March 20, 2013
C.S. Lewis once said, "No book is really worth reading at the age of ten which is not equally–and often far more–worth reading at the age of fifty and beyond." Harry Potter books have been collecting on my shelf for ten years. I first engulfed myself in their dark magic at the ripe age of seven; now, at seventeen, I still reach for these books to cure boredom or melancholy. Of all Rowling's rich characters, I like talking with Molly Weasley best. Her wit and talent frame her doting nature handsomely. She is hilarious and humble. She is all the things I'd like to be when I grow up.

She first taught me a simple lesson because I was young and fairly naive. She told me that everyone is talented. She told me to apply my talents usefully and humbly. Her actions reflected these words, and I have tried to follow her example. I watched this innately magical woman utter potent incantations with gentle and purposeful finesse. I watched her dishes scrub themselves and her weeds pick themselves up out of the garden. I especially liked watching the soft tick of her self–fashioned clock, depicting each Weasley's location at any given time. Once, I watched her cleanly finish off a dark witch who threatened her daughter. However underestimated, Mrs. Weasley is an extremely skilled and powerful witch, and I endeavor to follow her example. I am obliged to pursue my talents, to hone them into useful skills, and to respect the gifts of others.

Her second lesson was a bit more intricate, and a bit more personal. She told me that having people in my life would be important, and to love these people fiercely. Again, she embodied her own creed, which I strove to echo. I watched her stretch love seven ways for seven children; I watched her knit them sweaters each year, and house their orphan friends on holidays. I asked her why she did this. She told me that fierce love is a time commitment that must be upheld graciously, and explained that all this time should not be merely wasted on favors. "Fierce love," she told me, "requires open conversation, however occasionally uncomfortable." Still, her example shined. I watched her protect her children in battle before reprimanding their reckless behavior, and express earnest pride in her husband's professional success, while explaining to him earnestly the stress of keeping house by herself. She has compelled me to prioritize healthy relationships with the people in my life by devoting time for both compassion and honest dialogue. By these principles, I have learned how to love fiercely. I have learned how to navigate the obstacles and joys of my relationships with confidence.

Mrs. Weasley has been a teacher of mine for ten years now. Her lessons have grown and changed, as have I. Yet while each reading of Harry Potter strikes a distinct tone, these notes are not lonely; they manifest as one beautiful chord, which begs: be a kind and useful person.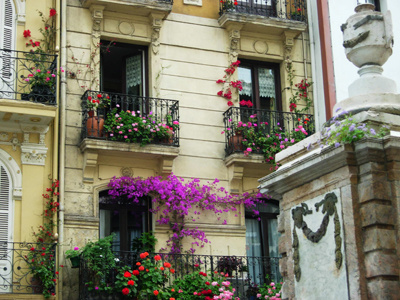 © Hannah O., La Jolla, CA