Chalk Portrait
MAG
April 23, 2012
The hardest part of observational drawing is seeing the lines where shadow meets light and negative space meets positive space. Five years ago those lines became tangible to me, as I drew an Ugg boot propped against my bedroom wall. I blinked, and it was no longer a boot; it was a system of weaving and interlacing lines. Some new spark had welded a connection into my brain, ­allowing me to see beyond objects and reduce them to their basic shapes. Everywhere I looked, shadows, lights, and space were divided into segments of color. I could finally see.

Soon those lines and color blocks became a permanent fixture in my vision. Now I see that my nose is tipped with a shaded circle and a dainty spot of shine. My fingers cast blue-grey shadows upon the parallel keys of the piano, gliding over ivory and black keys with thin white strips of shine on their edges. The scroll of my violin curls inward like a shell with sharply defined shadows. My thin, spidery hands are webbed with shadowed creases that stretch and bunch up with each movement.

It boggles my mind that these mosaic colors were once invisible to me. Without them I would feel naked, stripped of identity, lost.

Over the summer, my friend and I made giant chalk portraits of ourselves on a large concrete wall next to the local bike path. My likeness took two ten-hour days to finish – back bent, eyes to the wall, I filled in the colored mosaic of my head as passersby looked with curiosity. At the beginning of the second day, a man wearing khaki shorts and ­circular glasses stopped to contemplate my drawing. He crossed his arms and leaned back on his right leg, and asked me: "Is that Benjamin Franklin?"

I spluttered and shook my head, unsure of how to reply. He was being ridiculous, of course. My ­drawing didn't look like Mr. Franklin … or did it? I peered quizzically at my work, taking in the bald head and hair trailing down the sides of my cheeks. It was because of the hair, I realized. I hadn't filled in the hair on top of my head yet, giving my likeness the appearance of baldness and dark sideburns, a distinctively mannish look. This man with circular spectacles had seen what I could not because he ­possessed a fresh perspective – a way of seeing the world that was different from mine.

When I looked at my portrait, I saw myself staring back at me. When the bespectacled man viewed my work, he saw an elderly historical figure. Though his question made me cringe, it also helped me to see, and later fix, my drawing's resemblance to Ben Franklin. I realized then that my artistic perspective was just that – a perspective. Now I still relish my view of the world, but I also accept that clear vision is achieved with multiple pairs of eyes.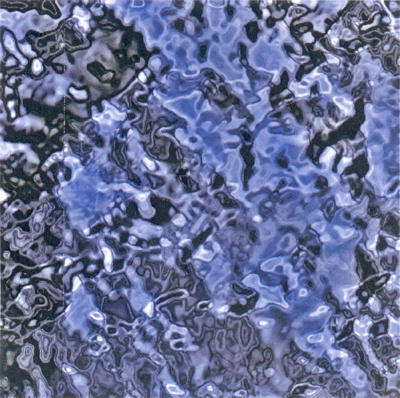 © Jason Bise, Colorado Springs, CO