The Blizzard
MAG
Thesummer before eighth grade my grandmother convinced me to enter acontest. The city of Hartford was looking for a name for its franchise,the first women's team in the American Basketball League (ABL). Thewinner would receive four season tickets and the honor of naming theteam. I jotted down a few names and submitted my entry.

Laterthat summer I went to basketball camp and came home to an excitedhousehold congratulating me. Of all the entries, I was chosen to name apiece of women's sports history.

The name picked from my listremained a secret until the press conference. I was told that theunveiling would be creative, and that I had to be there. When I arrivedat the Basketball Hall of Fame, there was a pile of artificial snow onthe floor. After a few announcements by the general manager, I picked upa shovel and, in front of six television cameras, shoveled off the snowto reveal the name: the New England Blizzard.

This connection toa professional sports team gave me a behind-the-scenes look at theplayers and crew. Having no experience with publicizing a sports team, Iwas amazed at the amount of work it took to launch the Blizzard. Themarketing and promotion departments were instrumental. Their assignmentsincluded television and radio commercials, billboards, exciting pre-gameand half-time shows, autograph sessions and team apparel. Reebok, theofficial sponsor, was responsible for designing T-shirts, sweatshirts,jerseys, hats, stuffed polar bears, keychains and more to be distributedthroughout New England and at ABL venues.

The combination ofmedia and merchandising increased public awareness of the team and keptfans active and excited at games. The marketing and promotiondepartments' hard work paid off, with the Blizzard leading the league inattendance its first season. The team was a huge success until the ABLwent bankrupt.

I miss these experiences, but my two-yearstint with the team provided a lifetime of memories. Not only did Iwatch a great team play, I got to see the process behind it.

After witnessing the development of the Blizzard, I knew I would studymarketing and promotions in college. My persistence, proficiency andcreativity are all required to succeed in promotions and marketing. Toparaphrase Graham Greene, the door opened and let my future in.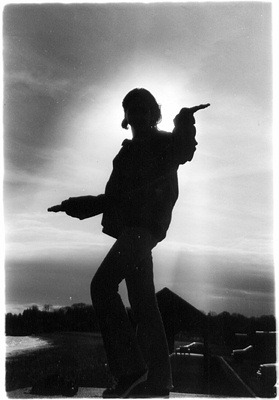 © Anonymous