Tiny Miracle
MAG
"Okay, well, good luck, Jay. I hope everything goes well," my mom said into the phone as I listened. My sister in-law, Shavone, was eight months pregnant and everyone was anticipating the arrival of baby Ethan.

Early the next morning, we got word that he had been born. Racing around the house getting ready for school, I passed my step-dad and asked, "When do you think we'll hear from Jason?" As if on cue, the phone rang. It was Shavone's mother; the baby had been born and immediately taken to the neonatal ICU. Arteries on the left side of Ethan's heart had not developed and doctors would have to put in artificial ones. Things looked very positive for Ethan and surgery was scheduled.

When my mother called a few days later to see how everything was, nothing prepared us for the news we received: Ethan was not doing well. I muted the television as I listened to Mom panicking on the phone. When she hung up, she was crying, which instantly brought tears to my eyes. I walked over and hugged her.

"Things aren't looking good for Ethan," she managed to say. The doctors didn't think he would have a chance in surgery and had prepared my brother and his wife for the worst. We sat in silence for a long time, crying and holding each other before I made my way to my room and just sat there; I had no energy or desire to do my homework.

Walking into school the next morning my only thoughts were of Ethan. I went to see my religion teacher and asked for her prayers, then found my guidance counselor, an amazing person who had been a rock to me. She contacted my teachers and let them know what was happening. All that day my teachers asked about Ethan and comforted me, which meant a great deal.

During the course of that week I was not myself. Ethan's condition worsened before it improved, which caused many sleepless nights. There was one thing, however, that assured me things would be all right: the love and support of my friends. My entire religion class came together to pray and support a baby neither they nor I had even met. The only connection we had to Ethan was through pictures, but the love and care we all had for him could not be put into words. My biggest support was my religion teacher. From the day I asked for her prayers, she's been there. I keep her updated on Ethan and my family and I know her prayers give so much comfort to my brother and sister-in-law. Pictures of Ethan decorate her classroom, showing people just how strong someone so little can be.

Ethan was released a month after he was born. He went home with a feeding tube and medication, and although he'll soon need the first of many additional surgeries, he already has enriched many lives. From this experience I've gained faith in the support people can give. I can never thank everyone who helped me through this, but I know every time I think of my nephew, I'll remember all those who prayed for him.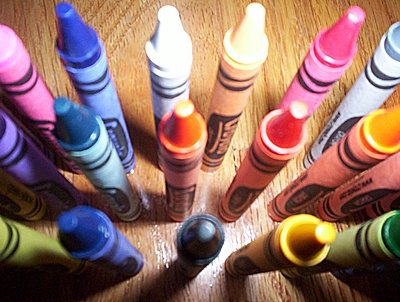 © Anonymous