Wag Every Day
MAG
January 4, 2011
"Mom died five minutes ago."

I looked up at my dad, understanding in that moment that our 15-month ordeal was over. My life could finally begin again.

My mom was diagnosed with stage four colon cancer in 2008. I spent my entire sophomore year with cancer as the first thing on my mind when I woke and the last when I went to sleep. My problems, my life, did not matter for over a year.

My mom bravely fought the disease, surviving a year longer than doctors expected. I was there for every step of it. I watched as the radiation made her hair fall out, as the chemotherapy ate away at her. I sat by, helpless, as the cancer ravaged her body. After 15 months of this, the only thing I wanted for her was for it to end. Eight days after my sixteenth birthday, it did.

Relief dulled every other emotion. It was over, and I could finally live again. I felt alive for the first time in more than a year. Smiles could reach my eyes; my laugh became bubbly. A great weight had lifted from my shoulders. I could relax and focus on things other than cancer. I slowly began to regain everything I had lost during that year.

Walking into school my first day of junior year was when it really hit me how different my life was now. Everyone stared at me, even my best friend, whom I had seen since my mom's death. It was as though I was expected to be completely depressed and sad.

There is a look that people give when something terrible has happened: a slight tilt of the head, pursing of the lips, arch of the eyebrows, and a soft sigh. My first few weeks back at school, this look followed me everywhere, from teachers and students alike.

My mom's favorite quote was "Wag your whole body every day." In other words, live life to the fullest as if it were your last day. I refused to let my mom's death take me down. I would not allow myself to spiral into depression.

Life needs to be enjoyed to the fullest because it can be over quicker than expected. A day spent in a terrible mood is a day that has not been lived to the fullest. I take the awful and find a bright side. If I did not do this, I would not have made it through that year.

After my mom died, I was able to live again. I was able to wake up in the morning and not think about doctor's appointments and cancer. I felt lighter than I had that whole year. This happiness was not because my mom was gone, but because I had faced a tough situation and survived.

I am not afraid for the future and what it will bring. I know that I can tackle any challenge that life gives me. I just remind myself to smile, relax, and always wag my whole body every day.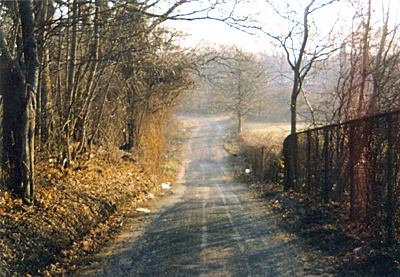 © Cameron C., Milford, CT