A Written Silhouette
September 1, 2010
She has never been called captivating or fascinating. She does not always feel beautiful. Her brown eyes are sheltered by long lashes. Her brown hair slowly inches its way down her long back. She wears make-up daily to enhance the features she cannot see. She wears clothes that cover her flaws. She has an average frame that can withstand cruel remarks.

She can take criticism but is not fully confident. She sometimes even cries for no reason at all. She laughs as things that aren't funny. She likes to have fun and do crazy things. She likes to try new restaurants and attempt to use chopsticks. She loves to go to church and quietly pray on her knees. She loves to sing when she is alone and loves to dance when no one is watching.

Her dream is to become a geriatric nurse and help the generation that made hers. She wants to take a random vacation and discover new land. She has no desire to become the first lady or to change things she can't. She wants to save a life. She wants to be looked up to. She wants to swim with the whales and talk to the lonely kid at the lunch table. She wants to learn a new language and hug a stranger.

After all the obstacles in her life, she can confidently tackle a new chapter in her story. After attending a funeral she can appreciate life. After being in a room full of strangers, she can step outside her comfort zone. After getting a job she can cherish the cost of possessions. After writing essays and doing lots of homework in high school, she can now take on college. Her name is Alexis Elizabeth.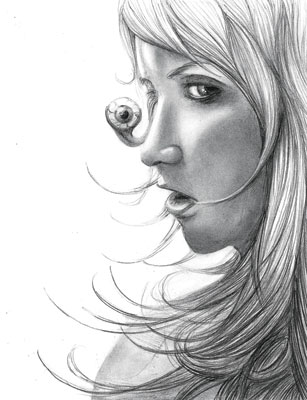 © Jessica P., Bethel Park, PA