The Pull
November 30, 2009
I can't feel bad. It's not my fault. I'm not the reason he's here.

I found myself at the entrance to the Physical Therapy wing at Froedert Hospital. I walked in carefully, like a child sneaking down for a midnight snack.
"Hello, Robbie," a pleasant voice said. "I am so excited that you decided to shadow here today." It was the manager of the Physical Therapy department.
"Thank you for having me." I forced a smile to make sure she thought I was just as thrilled as she was. "Today you will be working with a man who is paralyzed."
I whirled around as if I was the last bowling pin ready to fall. What? No, I was supposed to be with people who need help learning to run and play sports again. I don't know how to work with paralyzed people.

He may have been in a wheelchair, but with his demeanor, you would have thought he just won the World Cup. His name was Peter. A quick look at him and there wasn't one thing I envied about this guy. He had been brutally attacked. His skull slammed into the pavement repeatedly. By the time they were done, he couldn't see. All he could do was lie motionless while his own blood trickled over his body.
On this particular day, I had to perform two exercises with Peter.
The manager pulled me aside like she was giving me the final play to run in the state championship game. "Now, Robbie, I know these tasks may seem simple to you, but Peter may get frustrated and I've seen people get choked up."
Okay, I understand. I don't think it will be hard to stay calm. Besides, I am a guy and guys don't get choked up.
My first task was to help him to learn to get in and out of bed. Wait, you're saying that he needs to be taught how to get in bed? Immediately, I asked her what the second task was and she said I had to help him learn how to use the toilet with his wheelchair. People always talk about having lumps in their throats, but what I had was a hill. I couldn't speak. I had to leave the room.
He's only 16. At a time in life when people think of you as "invincible" and he needs help to do the simplest things. He's a normal teenage boy like me. The only difference is he will never walk again. He can't wake up and escape this nightmare.
I could sprint out of here and never comeback. But I can't feel bad. It's not my fault. I'm not the reason he's here.
How can the pain of someone else dig so deep into you? It takes a part of you that you can't get back. It's like losing your luggage at the airport. It isn't coming back. This is the moment when I believe I found what I will do with the rest of my life. It's the moment I felt if I didn't do what's pulling at my heart, then I'd keep looking over my shoulder…wondering.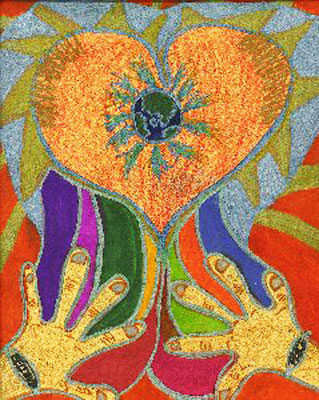 © Amanda P., Clermont, FL