Reconciling Pieces of My Identity
MAG
August 5, 2019
My first time crossing the Pacific Ocean happened at two months old. Tightly packed with numerous blankets, I went on a flight from Los Angeles to Chengdu, China, the bustling city that became my home for six years. Returning to the United States for elementary school, I began absorbing the culture and language around me, but at the same time, gripped onto elements of China that would continue to feel like home. I drank steaming hot jasmine tea in Seattle Seahawks water bottles and played Chinese opera on my new piano. Different aspects of the two cultures never seemed to clash until I found my passion for history in middle school. I asked myself a question: how do the vastly different aspects of American and Chinese history shape my identity? Through visiting different places in the two countries, I have collected pieces of history to answer that question. While attending the National History Academy, my visit to Harpers Ferry completed the puzzle surrounding my identity and perspective.
Calming splashes from the confluence of the Shenandoah and Potomac rivers contrasted the roaring honks zooming in front of Tiananmen Square. Even so, both places carry a violent backstory that has sculpted my privileges and responsibilities. At Harpers Ferry, I stood on the long B&O Railroad Bridge, trying to feel the weight John Brown carried on the same spot 60 years earlier. As an abolitionist willing to die for his beliefs, his plan to ignite a slave rebellion inspired me, but I carefully considered if I would have followed his lead. The humid heat of the moment brought me back to a year earlier in Beijing. The same scorching sun struck me when I looked up at the large portrait of Mao Zedong in Tiananmen Square. I felt devastated for the students, who in 1989, fearlessly, but fruitlessly protested for democratic reform under a regime that lacked the confidence to negotiate changes. Despite the different goals John Brown and the Chinese students had, their willingness to fight against prevalent norms despite its risks motivate me in a similar way.
The visit to Harpers Ferry and the numerous investigations of influential leaders at the National History Academy showed me how individual people can champion movements and shape the way future generations live. But more importantly, having the ability to witness varying opinions of historical figures such as John Brown made me realize the privilege I have as an American to freely share my perspective and debate prominent people without any fear of retaliation. Learning about history in the United States, I sense no fear of criticism or reflection on past mistakes, exemplifying the type of mindset I strive to uphold in order to constantly improve myself. Although learning about Chinese history differs significantly due to censorship, the tenacity and courage I have observed in everyday people pushes me to hold onto my values of freedom regardless of the social norm and people in power. The 5,000-year Chinese history, filled with perseverance and reconciliation, defines the qualities I hope to reflect throughout my life in order to maintain the freedom past leaders have fought for in American history.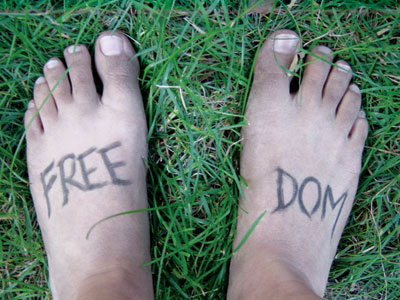 © Anna B., Northville, MI