Beatitude Of My Black Skirt
June 25, 2013
It is indeed ironic that we spend our school days yearning to graduate and on remaining days waxing nostalgic about our school days.
Finally, I was in the senior most class and indeed it was a great honour to wear the prestigious black skirt, which was in my dreams for five long consecutive years. Oh my God! What a grand feeling!

Wearing the black skirt gave me a feeling of pride as well as a sense of responsibility which I was expected to carry out throughout the year. I could imagine the faces of all my classmates. They too had reached the final class, after which life would surely take different turns! I had butterflies in my stomach, as I approached the main building of my Alma Mater.

As I entered the class I was not at all surprised to see the lit up faces of my 'Girl Gang'. I wondered if they were born and bought up in some fairness cream factory as their faces were glowing like moonlight because of their black skirts.

Today, I feel nostalgic to remember the old days with my classmates; our time together in our class, our mischiefs and many other memories flit across my mind and leave their footprints deep down my heart.

Getting admitted into the topmost school in my state, was indeed an honour and a dream come true for me! People often ask me,'' What have you learnt in you school?'' My answer is always –

My school has taught me to do and die for my set, it has taught me to share a single lunch box with the whole class, my school has educated me and made me a learned person because " A Raja is honoured in his own country, a learned man throughout the world."

As I am leaving behind the safety and security of my school for the uncertainty and adventure of the rest of my life, I would like to extend my gratitude to my teachers. Without them I would have been a pencil without lead, pointless.

Principal Sir- I will always miss your father like affection which always made me feel at home while in school. Vice Principal Sir- Thank you for scolding us, I know, "Sweetest nut has hardest rind."We were well aware of your deep affection behind your strict countenance. Sir Shivendra – we always paid undivided attention towards economics what if there were many other things to divide our attention! Sir Agarwal- thanks for believing in me and calling me the next Indira Nooyi. This was the best ever compliment anyone could give me. Sir Khankeriyal- Indeed other students were jealous of it but I felt really proud when you addressed me as your favourite student and I'll surely try to become a successful barrister. Thank you sir for your trust and confidence in me and calling me a 'prodigy'. Sir Kshatriya- the whole credit of improving my Hindi goes to you because being a Bengali I was always poor in differentiating between genders. Sir Venu – thank you for teaching me accounts at least now anyone won't be able to swindle me if I own a company in future. Ma'am Simran- I surely can't be as great as Shakespeare but I'll try my best to work more on my writing skills and at least get my book published. Thank you for guiding me and appreciating my literary skill.

To my Alma Mater and all those memories :-
In the lanes of RKC I walk,
With no one to share my pain and talk.
The lectures, the fights and those tiffins,
Maggie, biscuits and those Mess' muffins.
It's the final day as we all take photographs and say goodbye; a thought goes through my mind. I may never see any of you again.
I don't want to let go of the many memories we have made. Yet I know that will not happen as the memories we have created have been engraved on my heart and left a deep impression in my mind.
We've now left school, It's how the story ends, Tears of happiness is what we recommend,

It's what we say, But there's always a little pain, Because once you've left, It's not the same,

You could walk through school and you would see, Your friends who have grown up incredibly,

But now you've gone, It's not the same, As you may never see them again, So go ahead and live your life, And become what you want to be, But don't forget the days you spent, When you were young at school with me.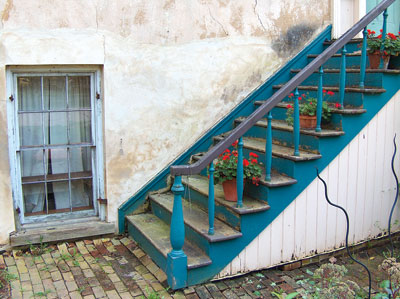 © Sean C., Princeton, IL