Top Career Choices of the Future
MAG
Does the year 2017 seem a long way off? What about 2027? These are the dates to look toward when planning your career. The possibilities abound, especially for those who see the big picture and have insight to research their options.

Students pick occupations for many reasons, not always good ones. Money, prestige, and mystique are a few of the alluring factors that can enter into the equation. Yet choosing something that simply sounds exciting may not be the best option.

Familiarity with a career doesn't automatically make it a good profession for you. Although no one can predict the future, it makes more sense to eye trends in the economy and the workplace before making that critical decision. Picking the right field will make landing a dream job after school a reality.

Having the ability to see the big picture is key. High school graduates should research the jobs that will be in demand in 10 to 20 years to determine the best future careers as they consider further schooling.

According to one guidance counselor, "The key word would be explore. Explore every option - don't limit yourself. Think that you can do whatever you want to do. Don't sell yourself short. Think globally." Choosing a career can be complicated because of today's rapidly changing world. It takes more than hard work and a little luck to find employment that can provide an adequate income and lifestyle.

According to Next Step Magazine, up-and-coming jobs are, not surprisingly, in healthcare including pharmacists, dentists, medical scientists, optometrists, physician assistants, and home health aides, just to name a few.

When choosing a career in healthcare, consider how attainable it is. How long will it take to complete the necessary program? Also consider the salary, status, and quality of life of that profession. Some jobs require long hours, weekends, and holidays, while others have more traditional hours.

Surprisingly, library science is one of the professions predicted to grow in the next few years. "Librarians will be needed more and more to help us navigate all that digital information," says Marty Nemko of U.S. News and World Report.

Another profession anticipating growth is the field of audiology. Audiologists will be dealing with the hearing problems of the aging baby-boomer population.

For those seeking job security, professions in nonprofit organizations and government agencies should be plentiful. These include school psychologists, urban planners, and higher education administrators and professors. For work that involves human interaction, consider occupational therapy, speech/language therapy, school counselor, or physical therapy.

All fields involving engineering, science, and computers are high on the list of best jobs of the future. Some examples are robotics, artificial intelligence, virtual reality, and gene therapy.

Other hot professions include being an actuary, architect, editor, fund-raiser, landscape architect, management consultant, politician, registered nurse, and systems analyst.

When making that all-important decision, be wary of overrated careers where the reality of the day-to-day routine never approaches the expectations. Sometimes a job is significantly more difficult or tedious than it appears. Selecting a career because you want to make a difference in others' lives becomes unsettling when you realize that crucial changes may not be possible due to laws or regulations.

Understand that some careers improve with specialization. A chef, for example, typically involves late hours and weekends. Why not consider becoming a personal chef for busy families?

A career in law often entails late evenings working on lengthy documents. An alternative would be to work in arbitration or with adoption agencies where work hours are more predictable.

Because of mainstreaming, teachers often find themselves overwhelmed trying to deal with children who have special needs, as well as gifted students, in the same classroom. The alternative would be teaching at a private school that focuses on students with a particular ability.

A job's total compensation package can be critical too. It's not just about the salary, it's about healthcare benefits, paid vacation, retirement plans, stock options, and other perks often available to educated and specially trained individuals.

Keeping your options open, even if the career decision seems obvious, can work to your advantage. Continue to research the profession's job responsibilities. To avoid disappointment, think ahead, and try to anticipate where the voids will be in the career market.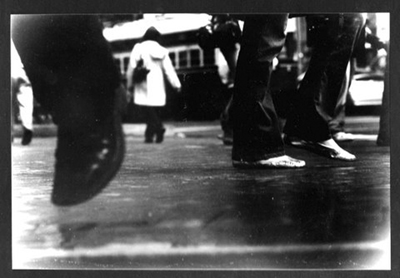 © Anonymous