No News is Better Than Bad News
July 17, 2009
I flipped through the few channels on my TV. I paused at channel 53; Family Feud was on. Suddenly the phone rang, I jumped up knowing I was the only person home to answer it.
"Hello?" I asked through the phone.
"Hi Clare." My mother greeted me. "Seattle said no." My heart started racing. What? I didn't comprehend this unfortunate news.
"Seattle said, um, no?" I fell onto the couch, hoping that my mom would say I misunderstood, that they accepted her, that we were going to move to Seattle.
"Clare, I'm sorry. They just emailed me." It felt like my heart broke into a million pieces, like my dreams floated away like a lost balloon. I started to feel dizzy as if the world was a tire on the highway. I tried to keep my voice even, though tears were running down my pale cheeks.
"Well, I guess I'll see you later then." My voice cracked.
"Ok. Bye Clare." My mom hung up and I was left in the quiet room, alone. The tears kept coming and coming. They wouldn't stop.
I couldn't believe the news that I had just recieved. I'd been hoping for months now that we'd be moving to Seattle, Washington. But that one phone call changed everything. I loudly sobbed into the pillow, and took deep, plentiful breaths.
Although you cannot see it, and maybe you can't even tell, those same tears are still running down my cheeks and landing on my heart.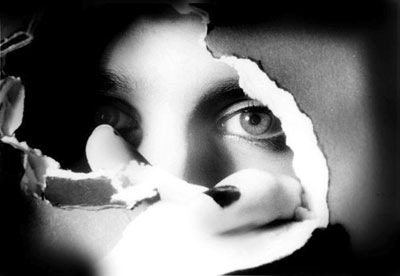 © Tabatha B., Peoria, IL