Colorado
May 18, 2012
I was born here in nineteen-ninety-six.
This land is filled with glorious wonders.
There is so much you can do just for kicks.
Looking for the mountains may cause blunders.
There ain't zebras, but there are antelope,
and some don't believe but there are Sasquatch.
They may be fake but I've seen jackalope.
What you got to do is just sit and watch.
This truly is a wonderful place here.
Outside it smells just like I'm back at home.
Of all the animals, I miss the deer.
There are so many places we can roam.

My home is now just a lonely shadow.

There's no pain like missing Colorado.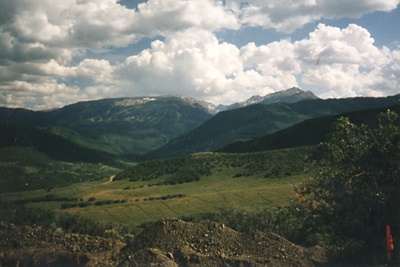 © Photo by Michael B., Denham Springs, LA