Living The Wrong Life.
January 9, 2012
Sometimes I wonder what I am doing,
Why I even bother anymore
The walls around me are slowly turning
Because I just don't get what I'm trying for.

I look in the mirror
And all I can see
Is everything that I fear
Because of who I don't wanna be.

People around me changing
I don't understand what I'm doing wrong,
I miss all the old things happening
I miss who I used to be all along.

But now I'm a different person that is unsure of her choices, She doesn't wanna be someone who gives up
But instead shes hearing all these voices
I just wanna backup.

I wanna re-do at the all the mistakes
But I know now I will just have to take all these aches.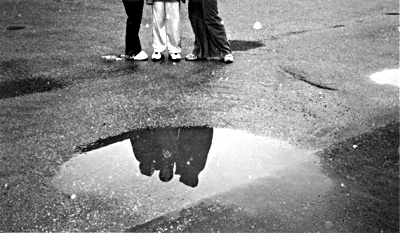 © Gary C., Pequannock, NJ