I wonder
August 30, 2012
Everyday I think of what you and I could be. 
I think of how I could make you see, the real me. 
I ponder over what the future may hold. 
As I  see you and I together, whenever my eyes are closed. 

What I think and how I feel 
May seem rash or unreal. 
It may even seem strange coming from someone you thought was naive. 
It maybe something that you might not even believe. 

I have been through this over and over again in my mind. 
Wondering if wether it is truly you I want by my side. 
Yes I'm still young, yes my mind still needs to grow. 
Yes I'm having trouble understanding these feelings that are beginning to show. 

But I have noticed how I am when I'm not with you. 
And it makes me wonder if these feelings are really true. 
I think of you day and night. 
Even though I know it's not right. 
I try to forget about these feelings that have some how managed to appear. 
But then they always come back whenever you are near. 

I wonder how it would be like if I was your age. 
Maybe you would see me as something more 
Maybe you would be the one to open up a new door.
I have never been able to open up to someone like you before. 
After our long conversations, my heart just sores. 

I feel better whenever I've talked to you about my hopes and dreams
My fears, my concerns and disbelieves 
You seem to have such an insightful mind 
Your advise always comes out oh so kind. 
You seem to always understand what they mean.
It makes me wonder, what have you seen? 

I wonder if there will ever be another like you. 
So caring, sweet, kind and true blue. 
I know that there's a very small chance that you feel the same way too. 
But my heart and my mind still wonders 
What it would be like to be with you.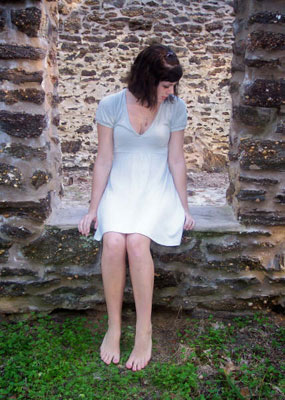 © Katie S., Vineland, NJ