Jetpack Joyride on Any "i" device
May 23, 2012
The iPhone app, "Jetpack Joyride" blasted into the App Store in 2011. It was, and is still a huge hit today.
The main character of the game is named, Barry. This is who the player gets to play as. He is a trouble-maker who steals things. Barry looks like a regular 'Joe' until he rips off the sleeves to his work suit then seems to become a whole different person. He busts through the wall to the scientific lab, steals a Jetpack and tries to get as far as he can (with the players help).
A second group of characters, are the scientists. These little guys have a ton of personality, without even talking. If you scare or harm them, they will run away in a humorous kind of way. They can also help you complete achievements, so you can reach the next level, like " Hi-5 25 scientists in one game".
"Jetpack Joyride" has one of the most simplest game-plays I have ever seen. All you do is tap the screen to make Barry fly up. Don't touch the screen to let gravity drop him down. Like I have sort have explained; Barry steals the Jetpack and you try to help him get through as many levels as possible, to result in coins and points.
"Jetpack Joyride" is one of my favorite games on my phone right now. It is a very fun and addicting game.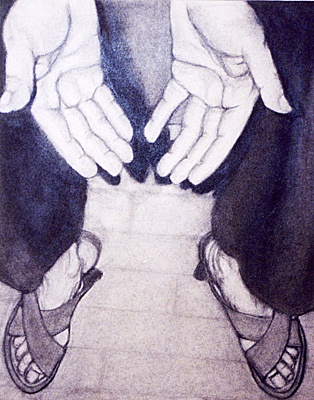 © Daniel R., Cicero, IL