Fortnite
June 10, 2019
Fortnite is a free online game developed by Epic games.It was made on July 25,2017.there are two game modes.One is a zombie survival mode, called Save The World. You build up your base and you have to protect your base from zombies which you only have a certain amount of time to set up your base and to be prepared.Then there is a Battle Royale,it has 100 players who jump off a flying bus and they choose where to land anywhere on the map,once they have landed they loot up,and everyone is fighting to be the last survivor.a circle is formed somewhere on the map and a storm pushes them into the circle within a certain time.So the players are pushed into a smaller circle within a time limit everytime the storm reaches the circle until there is only one survivor left who wins the game.

Fortnite was not a very popular game,not that many people knew about it or heard about it.Until the developers of the game, Epic Games made the online Battle Royale mode.Then people started to play it,everyone was getting into the game.People started posting about it everywhere on the internet.Then these people who are twitch streamers who stream games.They started to get into Fortnite, which is when it started to increase in popularity.Then other games started to compete against fortnite for popularity.people started to create new battle royale games and battle royale mode in other shooter games.

For example,the game called apex legends it was randomly made early this year on February 4,2019.The game gained a lot of popularity for a while and was beating fortnite but then is started dying off and fortnite gained its popularity again.when apex had is popularity, fortnite started to notice,so the developers took action and took some similar attributes from apex legends to add to there own game.an example fortnite took something from apex that made apex different from all other battle royal games.

Overall, should people play the free to play battle royale game fortnite?yes because it is a fun game,it may have some negative attributes to the game but you can play with your friends and have fun.i play it myself sometimes
And i enjoy it.it can get annoying sometimes.Fortnite is the most popular game right now on twitch.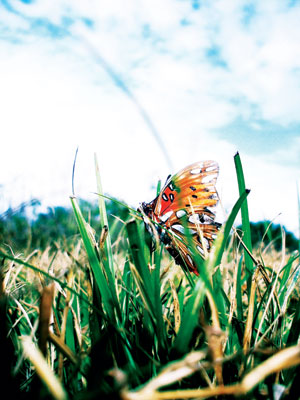 © Ashley B., North Port, FL