The Order
May 6, 2019
Few TV shows are able to come up with plots that will make people stand on their toes and want to know what will happen next, and that is exactly what Dennis Heaton, the director of the TV show did; he wanted to do something different so his T.V show can stand out. The director announced he was going to start working on the production of The Order in the year 2018. Technically, the brand new T.V show that premiered March 7th, 2019 talks about a freshman who joins a new school and wants to join the Heretic Order of the Blue Rose, to avenge his mother's death, cliche enough? Well, you're wrong! In order for it to be different, the director added some dark magic, secret gangs, and humans transforming to wolves.
Jack, an 18 year old boy and the main character of the T.V show, knows the consequences or what could happen to him if they found out he joined the gang only to kill his father, Edward, who later on kills his grandfather for attempting to kill him. Later on in the T.V show, Jack Morton portrayed by Jake Manley found out he could turn into a werewolf because of an evil spirit that had entered his body Him being able to transform into a werewolf allowed him to save his friends a couple of times. All this disagreement between three generations within the same family make this show stand out from the rest.
There has been an argument going on about this T.V show and it is whether or not it gives aenough background information. Well, I disagree with the people who say that it doesn't because we know Jack's past, he believes that his mother was killed by his father and Jack and his grandfather are trying to get revenge from him together, that's basically what the whole show is about. But I do agree with the people that say it doesn't give enough background information for the other characters, I mean, the main character in the story is Jack, but we also need to know what the deal is with the other characters.
I think, clay man (a man made from dark magic and clay to kill people and take orders from anyone) is another important character in the T.V show because the characters can use him to protect one another, all they have to do is put a code on his forehead in order for his brain and body to function. He is the reason why Jack is still alive until now. He can't be loyal, he only follows orders, take him as a robot for example. The addition of clay man made the T.V show more interesting and it made viewers want to see the next episode to find out who he is going to kill or protect next.
The ending was interesting to a lot of viewers including me according to the survey about whether or not you liked the ending of the T.V show. Basically, Edward has to gain ultimate power before midnight or he gets sucked inside a book along with his powers, but to stay alive, he has to sacrifice someone close to him, but the problem is, he doesn't know anyone that is close to him, so "Jack" or the clay man went to him and told him the truth. The spell didn't work when Edward did it because the clay man transformed into Jack, so the story ends with Edward getting sucked in the book. This shows that Edward doesn't care about family and it is the least important thing to him. These events make the viewers extremely eager to see the next season that is going to come out next year.
The Order has a very exciting theme and you want to deep dive into the world of magic, secret orders, and evil forces. They make up a fertile ground for adventure; however, your journey is ruined by petty, one-dimensional characters. You can directly blame poor screenwriting for almost every single encounter and they made another mistake making the age limit fifteen because I am fifteen and I found it creepy. I think this TV show would be great for people older than 15. Other than that, it was a great show. Overall, I liked the T.V show and I would recommend it to anyone who likes magic and good vs. evil like movies.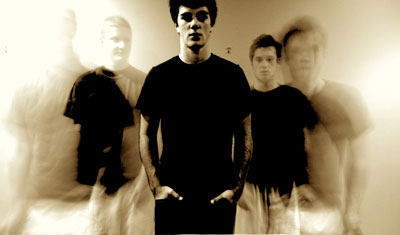 © Brian M., Fishers, IN