Why You Should Watch Big Little Lies
MAG
January 16, 2019
A classic whodunnit, though intriguing, does not always leave you satisfied. But add to that an all-female cast and accurate representations of real-life, not-so-uncommon issues like single motherhood and domestic violence, and you have yourself an award-winning series leaving you wanting more.
"Big Little Lies" drew me in with its star cast: Nicole Kidman, Reese Witherspoon, Zoe Kravitz, Shailene Woodley and Laura Dern, but after watching the show, I can vouch for the fact that the ensemble is only one of its best things. Adapted from the novel by Liane Moriarty of the same name and based in a suburb called Monteray, California, "Big Little Lies" engages you first with its powerful story. In the pilot, we come to know that our beautiful characters and their lives aren't as pristine as they seem. A murder of one of the main characters has caused havoc. We do not know right away whose murder it is and who did it. Side characters narrate the story all along until the finale, when finally the curtains are unveiled.
But the show's strength is not the murder mystery, it's the characters. All the women have children in the same pre-school, but society's nasty habit of pitting women against each other, stands in the way of them actually becoming friends. Though all of them seem to have picture-perfect lives – charming husbands, beautiful kids, outstanding wardrobes, and humongous homes on the beach – we slowly learn that this is not nearly the truth. The women are stuck in a web of lies, regret, shame, and trauma – and while that may seem like an unmissable component in all drama series, this one is unforgettable.
The show progresses at a rapid speed. Each episode reveals a new back-story and a new twisted truth. Director Jean-Marc Vallèe tiptoes around small details, leaving you questioning whether that small gesture, that slight change in expression, that twitching of eyes, means something more. Every female character is an underdog. You will find yourself sympathizing with all of them. But the gory details about their past will make you suspect all of them. And the most satisfying part is that the climax not only makes sense, there is no way you would have guessed it completely.
And now enter the reality angle – the display of real issues faced by women worldwide. Their innumerable fund-raising events, immaculate big glass beach-houses, stunning outfits, perfect hair, and the ability to throw money at their problems, surprisingly does not make you long for that life. In fact, it makes you feel quite the opposite, because the underlying theme of the show is precisely that everything is not what it seems.
Take Celeste (Nicole Kidman), envied by many for her model-looks and handsome husband, but actually a victim of domestic violence by that very husband. Though she hides it, in the four walls of her own bedroom, Celeste is beaten and harassed, and then emotionally tortured to be mum about it because she loves him. And then we have Jane (Shailene Woodley), the newcomer, who is a single mother out of forced circumstances. Her adorable son, Ziggy, the result of her harrowing experience, is the only thing keeping her sane and perhaps, alive. There is also Madeleine (Reese Witherspoon) an overbearing, controlling mother trying to cope with a teenage daughter who pushes her limits, a husband who loves her way too much, perhaps more than she deserves, an ex-husband with the perfect wife and an ugly secret. Throw into the mix Renata (Laura Dern) the CEO of a big company labeling her, as she says, a b**** to everyone. And finally, Bonnie (Zoe Kravitz) who might seem to have it all together – but don't be fooled so soon.
The boldest part about the series is how feminist it becomes as it progresses and how it looks at all gender problems, from blatant everyday sexism, to blame placed wrongly on boys based on their upbringing, to oppression and judgment just because you are a woman.
In addition, great story isn't enough without great acting. Not that you could expect anything less from Academy Award winners like Nicole Kidman and Reese Witherspoon; still, they still surprise you. The acting is raw. Kidman and on-screen husband, Alexander Skarsgard, create intimate and violent scenes that are so convincing, you can see the terror reflected in Kidman's eyes. Woodley's simple role of a woman who has been a victim of rape, is her best yet. Yes, even better than Hazel in "The Fault in Our Stars." Though I had seen Laura Dern in movies before, this was the role I needed to believe that she has tremendous talent. Not only that, even the large cast of children act extraordinarily well.
This series has won numerous Golden Globes and so have the actors. I assure you the climax will leave you shook. And at the end, you will have received the message the show wishes to share. Thankfully, we are in wait for a second season. And if the aftermath of the murder isn't exciting enough, Meryl Streep is joining the cast, which is obviously a bonus.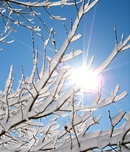 © Barbara S., Hoffman Estates, IL