Scary Kids Scaring Kids - Watch Me Bleed
June 3, 2009
One day while browsing YouTube, I stumbled across a Anime Music Video. Not only did the pictures captivate me, but I clearly remember asking the maker of the video "What is this song? I must know!"
This song tugs my heartstrings each time I listen, and dispite the name (which threw me off a bit), it is one of the saddest, most meaningful songs I've heard in years.
It depicks a relationship not ending in good-bye, but with murder. It is truly meaningful in the since that thousands of teens and adults alike die due to abusive relationships or by the hand of their lover.
But, it is also a song of forgivness and regret, told when the singer says, "I gave you everything, but die with a smile." and "You took everything, but it left you empty. You can't replace me, you can't..."
If you have not heard this song yet, I strongly recomend to do so, as it may change how you see things, or how you love someone entirely.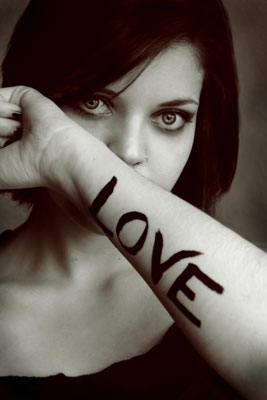 © Michelle B., Blairsville, GA