Halfway Between the Gutter and the Stars by Fatboy Slim
January 14, 2019
Among the many exciting releases that fueled the late 1990s and early 2000s "big-beat" movement, Fatboy Slim's Halfway Between the Gutter and the Stars is perhaps the most surprisingly overlooked. While Slim's previous album You've Come A Long Way, Baby may boast bigger (and better) songs, Halfway was where he really started to mature while still making some irresistible club-ready music along the way.
This maturity is evident right from the rather Moby-ish opener "Talking Bout My Baby", which is continued through the similary minded "Sunset (Bird Of Prey)", "Drop The Hate", "Demons", and the 11-minute closer "Song For Shelter". Despite these slightly unusual experimentations, however, Halfway is mostly just a cool party record that pushes all the right buttons, not least on the massive hit "Weapon of Choice", the hilarious "shock" track "Star 69", and the funky "Retox".
Overall, while there's ultimately not enough truly exceptional material for it to be a real classic of the genre, considering all the bland and annoying EDM that populates today's music scene, you could do much worse than hang out Halfway Between the Gutter and the Stars.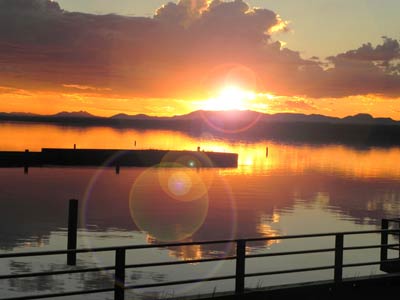 © Kellie K., Milford, OH