Dig Your Own Hole by The Chemical Brothers
December 23, 2018
Along with Prodigy's punky The Fat of the Land, The Chemical Brothers' superb sophomore release Dig Your Own Hole, which was a massive improvement over their disappointingly tame debut Exit Planet Dust, redefined the uniquely energetic genre of music known as "big-beat electronica" that fueled clubs and raves throughout the late 1990s (indeed, many tracks from the album were actually first played in those locations). However, while The Fat of the Land was a cathartic blast of teenage aggression, complete with meaninglessly offensive lyrics, Dig Your Own Hole is essentially a perfectly nightmarish acid trip, guaranteed to fuel wild parties throughout the night.
Though there isn't a single dud on the entire album, its most epically brilliant moments are on "Elektrobank", "Setting Sun", "It Doesn't Matter", "Block Rockin' Beats", "The Private Psychedelic Reel", and the title track. However, there are lots of uncanny surprises to enjoy as well. "Where Do I Begin" starts off with Beth Orton's pretty vocals before culminating with what sounds like a tree being cut down with a chainsaw, while "Piku" has some truly odd beats to spare.
While the Brothers were unfortunately never quite able to live up to that masterpiece, subsequently repeating themselves on the dull followup Surrender, Dig Your Own Hole still remains a classic of the techno genre, and one that is maddeningly ignored among today's lifeless pop scene. Things don't get much better than this.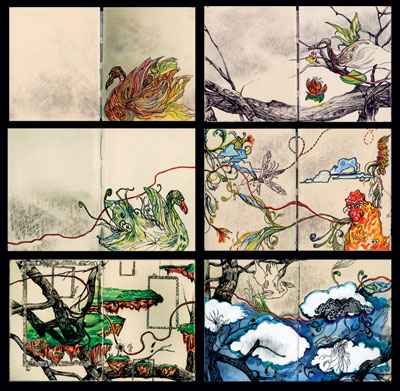 © Morel D., Miami, FL