A Thousand Suns by Linkin Park
August 29, 2018
Fresh off the critically polarizing Minutes To Midnight, Linkin Park had to make a tough decision. Should they stay with their typical radio-friendly rap-rock hits and be accused of being a one-trick pony, or should they leap even deeper into maturity and abandon that sound entirely? Much to the extreme disappointment of their older fans, they decided to not only do the latter, but to make an actual CONCEPT album as well.
Unfortunately, this so happened to be the result of the band's even more negatively received 2010 album A Thousand Suns.
In short, the overall concept of this album revolves around human fears, namely nuclear warfare. Interestingly enough, though, despite having quite a lot of "interlude" tracks, the album doesn't have any sort of central narrative, turning an already disorderly premise into something even more muddled and confusing.
But any jumbled album can at least be temporarily saved some killer material. The problem is, without the explosive nu-metal of "Numb" or "Crawling" to carry them along, Linkin Park is just left with some monochromatic electronics that are less than exciting, compelling, or even remotely interesting. Another problem with this album is that unlike so many fantastic concept albums such as Radiohead's OK Computer, the band stubbornly chooses to focus on the concept instead of the actual music, which even manages to bog down the stronger tracks on here such as "The Catalyst" and "When They Come For Me". As you can imagine, this all gets pretty tiresome extremely quickly.

Coldplay's Mylo Xyloto may have been clumsy with its concept, but at least it gave us some infectious tunes that could easily be played over and over again, whether on the radio or on your private stereo. This, on the other hand, is just dull, boring, tedious, and not really worth your time. If you want some classic Linkin Park, check out Hybrid Theory or Meteora.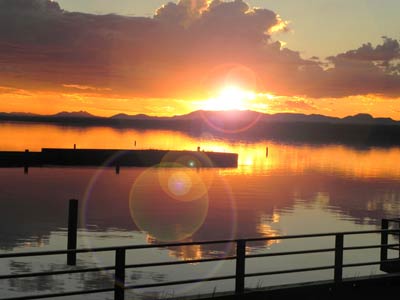 © Kellie K., Milford, OH