Wonderstruck
October 29, 2017
The movie Wonderstruck is a great movie that everyone should see.
It's based on a book by Brian Selznick.
This movie is about a boy named Ben who loses his hearing due to a mysterious lightening accident.
This movie is also about a deaf girl named Rose when she was growing up in New Jersey and New York in 1927.
They have a surprising connection.
The movie starts out by featuring Ben in Gun Flint Lake Minnesota in 1977.
Faced with his mother's death and his diagnosis of deafness Ben sets out on a mission in New York City. He went there to search for his father whom he doesn't knwo.
He finds an old book that was his mom's called Wonderstruck with a mysterious note signed by a man whose name he doesn't recognize.
Once he arrives in New York he searches for a book store known as the Kincaids which has another copy of the book Wonderstruck.
Then he runs into a boy named Jamie,he tells him that the Kincaids bookstore is closed.
Ben goes into the American Museum of Natural History where he develops a friendship with Jamie who was quite lonely. Jamie shows him a secret room that matches a room which appeared in a picture in his book. Jamie shows him a diorama of a pack of wolves. Ben has a disturbing connection to wolves due to a nightmare he's had for years about being attacked by them.
The movie switches between scenes of Rose and of Ben multiple times.
Growing up deaf in the 1920s, Rose faces severe oppression from her father who wouldn't even let her out of the house although although she was able to sneak away to the movies.
Rose runs away to New York to seek out her mother who's a stage Actress.
Her mother acts as if Rose cannot do anything just because she's deaf. Then Rose gets rescued by her brother who gives her more freedom than she ever had
This movie is set up in a different order than most movies. For instance,i t starts with Ben's birthday then it skips onto a scene in which he's looking at a newspaper clipping about his mom's death.
Everything about Ben and Rose's backgrounds are explained pretty clearly.
For fans of those black and white films of the last century, the good news is that the scenes about Rose's childhood are all in black and white.
Half of the film is silent especially the parts that feature Rose as a little girl.
Everything is told from the perspective of a deaf person which promotes a unique yet compelling tone.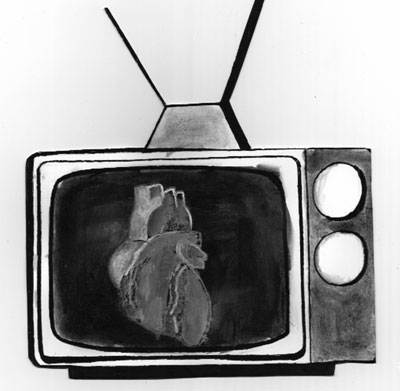 © Brooke S., Indianapolis, IN