Fireproof
February 22, 2014
A fireman's job is tough. Understatement. But it's even tougher to come home to a cold silence from your wife. Such is the case for Captain Caleb Holt (Kirk Cameron). After years of a hard marriage, where neither half seems to care for the other, his wife tells him that she is divorcing him. And Caleb doesn't see to much of a problem in that. But Caleb's father urges him to wait thirty days, and take a dare.
The love dare.
Remember the fireman creed:
Never leave your partner behind.


The good stuff:
We have very strong Christian themes. Christianity is not pictured as some drab-faced 'religion'. Caleb and his fellow firemen go into harm's way to save others, even to the point where Caleb goes into a burning house alone. Civilians help move a car off train tracks.

The bad stuff:
There are a few fight scenes between Caleb and Catherine (during one Caleb yells at Catherine to shut up). Catherine and several other nurses fall prey to a flirting doctor, who is, as it turns out, married.

This is an AWESOME movie by Sherwood studios, and I strongly recommend it for everyone.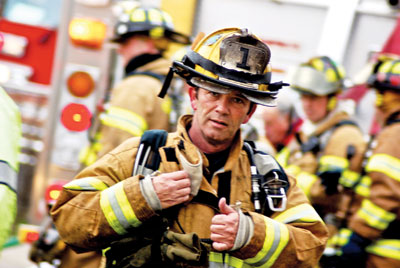 © Adrianna R., Stamford, CT