American Hustle
January 4, 2014
So there's been an excessive amount of hype for this movie. It's all over websites and newspapers, magazines, and billboards. It's received 7 Golden Globe Nominations and was awarded 4 stars from some organization highly regarded in the movie biz. So I'd say I was pretty well educated on the fact that this production was going to be worth my time, money and, effort.

I won't bore you with the details of the plot, because you can just look that up on a summary somewhere, but basically, it was about theses con artists (Amy Adams and Christian Bale) who get involved with FBI (Bradley Cooper) so they can get off the hook for their crimes but then it's supposedly gets dangerous when they get in with this guy who kills people and everyone automatically freaks out because, you know, I guess you don't want to mess around with people in possession of guns (what a concept). And then there's this whole big love triangle that goes practically no where…if you couldn't infer by my unenthusiastic description, in plain mundane words (not unlike the movie itself), it did not deliver.
Sadly, I probably could have napped through the whole thing. Such a pity too because the cast was phenomenal; the plot could just not pull through. Though Jennifer Lawrence was a young in comparison to the other actors and looked a little out of place, she played the part maturely and vigorously. But not even her sassy and ignorant character Rosalyn could save the show. Amy Adams's performance was lively and genuine but her boobs falling out of every single outfit she wore was distracting and much too excessive. The men played their characters distinctively and full heartedly. Christian Bale, though not very exciting and a smidge repulsive at times, was exceptionally brilliant. The movie was a bit awkward in its portrayal. It wasn't funny enough to be a comedy nor violent enough to be action. It was somewhere caught in between drama and crime but felt too artsy to be fully either.
Overall, the plotline was simple enough to comprehend, but slow and dull in development. I'm not sure if it's because my expectations were so high, or if the movie actually really was a blow, but its shine and dazzle was just not enough to overpower its poor story.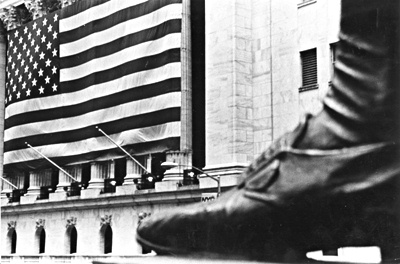 © Antoine B., New York, NY