Invictus
April 12, 2013
"I will break my arm, my leg, my neck but I won't let that freaking guy go." –Francis. I believe that everyone should watch Invictus because Invictus is a very inspiring movie due to the actions of the characters in the movie. They bring people together (Blacks and Whites), after apartheid. The movie talks about the South African rugby team "Spring Boks" and how they struggle through the season & also how Mandela uses them to make South Africans come together as one.

The main characters in Invictus are Mandela (president) and Francis (rugby captain). In the movie Invictus, blacks mainly play the sport soccer and the whites mainly play rugby. Since the main sport played there was rugby and not soccer they had a rugby team. The rugby team in South Africa was called The Spring Boks. The problem there was that in rugby everyone in South Africa would cheer for any other rugby team but their own. During the movie Francis ends up having tea with the president which is Nelson Mandela, they talk about the game and how they can do better and how Francis lead his team.

What made the movie very inspirational was the decisions made by Mandela and Francis. Mandela decides to use the rugby team to make blacks and whites in South Africa come together. While meeting with Francis they talk about how Francis runs his team as the captain. Francis states in the movie "I lead by example." What I think he means by that is, he doesn't just tell them what to do he shows them what to do or uses an example for them so they can see and help them understand the play.

The problem Mandela heard and saw that made him do his actions was that blacks were having a secret meeting to drop the Spring Bok flag. Mandela was able to stop it & then soon decided that he should try to help out the Spring Bok get inspired. Than Francis takes his team to go visit the prison in which Mandela was is as a young man. Robben Island was the name of the prison, they saw his cell and where he had to work at every day in the burning hot sun. The week before the World Cup, which was in 1995 Mandela had them visit a shanty town to inspire them more. They showed the African children how to play rugby and the rules of rugby and gave them rugby balls to play with.

Invictus is a really good movie because of how inspiring it is. I also believe that it's a good movie because how it is based on a true story between Mandela and the actual team of South Africa. Knowing it is based on a true story makes it seem a lot better because you know that the story wasn't made up. When movies are made up they don't touch your heart as much when you know that these real actions and thoughts really happened and especially when they were good things. Mandela made a change in South Africa after he ended apartheid and made it easier for the people by bringing them together through a rugby team.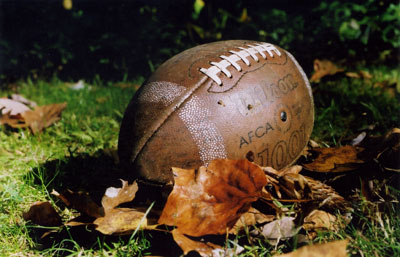 © Michael L., Bethesda, MD