Parasite -- From Laughter to Horror and Back
December 17, 2019
Last weekend, a couple of my friends invited me to watch Parasite, a movie debuted in South Korea in early autumn. Its popularity and demand quickly brought the movie to American movie theaters, and that is when we decided to watch it. To be honest, when my friends told me the movie was Korean and that I would have to watch it while reading the subtitles, I felt skeptical. How can I enjoy a movie that I cannot understand if I look away from the screen? I presumed the movie would be boring, but I decided to give it a chance because I trusted my friends' judgement.

The movie captured my attention right from the beginning as the movie honed in on a bizarre family. The audience quickly learns that this bizarre family also lives in poverty as the movie portrays two borderline-funny instances. One: the son complains that the Wi-Fi from which they have been leaching (their neighbor's Wi-Fi) isn't working anymore. Finally, he finds a signal in the bathroom when he sits on the toilet. Two: we find that the family folds pizza boxes for a living, and they aren't even good at it. Throughout the film, Parasite continues to take on a humorous approach with its con-artist story where the strange family uses deceit to gain work for the much wealthier Park family.

Parasite excels in crossing the line between dark and funny and then crossing that line again. As the movie progresses, its dark overtones become clearer and clearer. We see a clear distinction between the wealthy Park family and the poorer family that we see in the beginning. The pearl-white clothes and crystal clear skin of the Park family juxtaposed with the messier, ragged, impoverished family serve as a clear reminder of class distinction, the main theme of the movie.

By the end of the story, the poor family, driven by its greed, causes a massacre. The short bout of violence, depicting pools of crimson-red blood and chilling shrieks is enough to make you shrink back into your seat. By the end of the movie, we discover that nothing has changed from the beginning to the end. Status quo. Unsettling to say the least. As you watch the movie, you'll laugh and have a great time, but by the time you walk out of that movie theater, you'll have an unsettling feeling in your stomach coupled with a sense of wonder. If you enjoy mystery and dark humor, I implore you to watch this movie.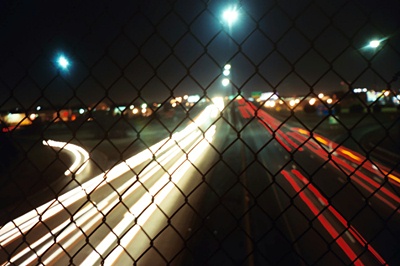 © Jordan L., Wichita, KS