Joker Review
December 16, 2019
In a world of bright, humor and action heavy superhero films made by Marvel, and a series of DC films that critically bombed, director Todd Phillips' "Joker" brings a dark and grounded new take on the comic book genre. Being less of a roller coaster ride theme park attraction of a film and more of a character study and commentary on mental illness, "Joker" brings a chilling atmosphere unlike any other film I've seen, shocking it's audience with horrific imagery and events, while also staying smart and true to its source material and the conversations it's trying to start.

The film follows a mentally ill 'Clown-For-Hire' named Arthur Fleck, who's portrayed brilliantly by Joaquin Phoenix in an Oscar-worthy performance. We're shown Arthur's daily life, which includes his job where he's on the verge of getting fired, his therapy sessions that go nowhere, and taking care of his mother, Penny (Frances Conroy). But all Arthur wants to do is make people laugh and smile, just like his talk show TV host idol, Murray Franklin (Robert De Niro). This proves difficult, however, as Arthur can barely find himself able to smile through all the pain he goes through on a daily basis on the mean streets of Gotham City as he slowly descends into complete madness.

The subplot of the film is centered around a garbage strike, creating friction between the poor 'lower class' and the rich and powerful 'upper class' of the city. This friction is further perpetuated by the man running for mayor, Thomas Wayne (Brett Cullen), and a chain reaction of events set off by Arthur. The film's series of horrible events that it uses as its plot leads to Arthur becoming the comic book supervillain, the Joker, and engaging in a mesmerizing final act that will you leave you speechless and asking more questions about the film afterwards than before you saw it.

The film is highlighted by a small, but memorable, supporting cast that includes Zazie Beetz as Arthur's unlikely love interest Sophie, Glenn Fleschler and Leigh Gill as Arthur's clown coworkers, and Shea Whigham and Bill Camp as a pair of detectives. The brilliant cinematography by Lawrence Sher and set design by Kris Moran provides the icing on top of the cake that is the realistic atmosphere created by the script, truly bringing the life of Arthur Fleck and the city of Gotham to life. Throw in the haunting score by Hildur Guonadottir and songs like "That's Life" by Frank Sinatra and "Rock and Roll Part II" by Gary Glitter, and you've got a film that's exceptional in almost every department.

This is a film that has lots to say, especially when it comes to the divide between societal classes or how we handle mental illness, but without being completely obvious, only having a few small groan-worthy moments. The film has dark comedy, serious discussion, horror, romance, and references to its comic book source material all wrapped in one package, and it's something that I strongly recommend anyone who likes good movies goes to see.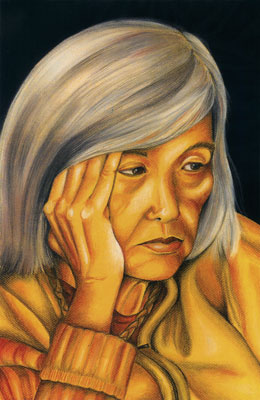 © Kaitlin C., Forest Hills, NY