The Incredible Burt Wonderstone
September 5, 2019
The Incredible Burt Wonderstone is a movie that revolves around magicians and some of the personal drama that goes behind creating their famous acts. Burt Wonderstone and Anton Marvelton are two superstar magicians that make their way to Las Vegas with their stupendous skills and famous acts, planning to amaze audiences. Starting as a magic duo since they were just little boys, Burt and Anton both found the ability to relate to one another, when everyone else seemed to not care about them. Although they were bullied and considered to not be cool, they both found an escape with magic, and continued to practice doing it until they became incredibly skilled and talented at what they do. In fact, they have been rocking their scene at Las Vegas for several years now. However, even though they have brought in several millions of dollars, and become large successes, they have become fairly bored with their acts. Every night they do the same act to the point that they don't even have to think about it anymore, but it looks like things are about to finally be spiced up when they see a new magician that works on the streets. This new magician is fearless and unafraid of doing whatever it takes to become famous. He holds the record for not blinking for the longest period of time, and has plenty of brutally gross acts that have captured his fans' attentions. In fact, it has caused Burt Wonderstone and Anton Marvelton to have to reboot their act, simply because they're losing money and audiences. In order to compete with this new street magician, Burt and Anton will need to relearn and recapture the friendship that helped make them successes in the first place.

The Incredible Burt Wonderstone proves to be a relentlessly entertaining adventure that will be sure to please with its exciting magic acts, dramatic characters and ability to capture the beauty of magic. The beginning of the movie does a great job of simultaneously transitioning from the past to the present, showcasing the steps that took place for Burt Wonderstone and Anton Marvelton to form their friendship and then become magicians. While the middle of the movie isn't the strongest, it does manage to help shape Burt Wonderstone as a character through the usage of character development. Even though the ending may not be that sophisticated, it does manage to have plenty of heartwarming qualities that make up for its predictable concepts, and it successfully ends the story on a high-note.

The Incredible Burt Wonderstone has a star-studded cast that assembles together plenty of top-tier talent to create an enjoyable roster of household names. Steve Carrell is just superb as Burt Wonderstone, and he manages to bring plenty of emotion and passion to the role. Additionally, as a comedian, it shouldn't be that surprising that he brings humor to the role, but he succeeds with ease in doing so. Steve Buscemi is spectacular as Anton Marvelton, and his on-screen chemistry with Carrell's Wonderstone brings out the best in both of the comedians. Jim Carrey's Steve Gray, the street magician, is terrific, and he really creates an interesting opponent to Burt Wonderstone, as Burt attempts to recapture his love for magic. While there are plenty of other notable roles, like Alan Arkin's Rance Holloway, the true star and heart of the movie is Steve Carrell.
The Incredible Burt Wonderstone brings together a solid story with a talented cast to bring out the true beauty of magic. As a movie that will inspire others to want to become magicians, this movie is, without a doubt, an absolute must-see as one of the best magic movies out there. This movie truly is magical.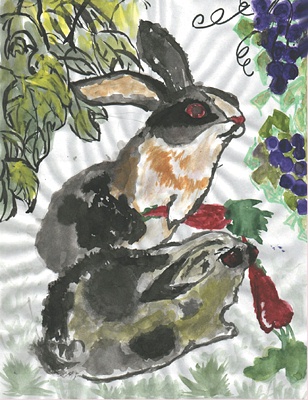 © Xin H., Elmont, NY