The Case for Christ
July 15, 2019
Let's face it: faith-based flicks have gained a pretty bad reputation. From the ham-fisted proselytizing of God's Not Dead to the confused action of 2014's abysmal Left Behind adaptation, some of the most popular ones on the market are little more than competently made sermons to their target audiences at best. However, there has been a recent rise of not half-bad Christian films that have even drawn some minor praise from mainstream media, the arguable best of which is 2017's The Case for Christ.

The film follows the true-life story of Lee Strobel, a Chicago Tribune journalist so frustrated by his wife's increasing Christian faith that he decides to make his next investigation about the falsity of it. As you might expect from this type of movie, however, he soon unintentionally winds up making...well, read the title. Predictability aside, the film is surprisingly well-produced and well-acted, and even manages to sympathize with its atheist main character-a major triumph after the cruelly ridiculous ways the first two God's Not Dead films depicted them-while making some surprisingly interesting points about Christ and religion (though the implication that the atheism and bad parental relationships of famously secular philosophers such as Nietzsche are somehow connected is pretty questionable to say the least) along the way.

In fact, The Case for Christ is so unexpectedly good in those particular ways that it really makes you wish it was just a little bit better in others; prepare yourself for lots of frustrating inconsistency (the James Hicks subplot may be completely unrelated, but at least it's more entertaining than the boring church-set scenes) and gooey melodrama (some parts just about reach weepy nirvana, and the oh-so-emotional score pervading nearly every scene doesn't help). The biggest problem here, however, is (spoiler, though not really a spoiler) Lee's prompt transition to full-fledged Christianity at the end upon realizing that he can't prove it wrong in any way, which can't help feeling a bit awkward considering the character's extremely vehement anti-religious feelings for the entire rest of the film up until that point.

Even with those irritating flaws, though, the film is still a shockingly solid entry in the faith-based genre that could potentially even pique the interest of some non-Christian viewers, which is more than enough for it to easily be the best thing yet to come out of Pure Flix Entertainment. With any luck, the studio will have seen the light (pun intended) by now and keep making better and better films that will gain the attention of more mainstream audiences such as myself.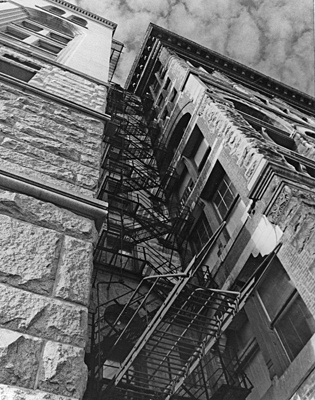 © Eric H., Lafayette, IN