Knock Down the House
July 11, 2019
The 2018 American elections were marked by much conflict, tension, and tight-lipped determination on both sides. However, it also featured four powerful women-each from different states-running alongside each other for Congress: Alexandria Ocasio-Cortez, Cori Bush, Amy Vilela, and Paula Jean Swearengin. Though only one of them would actually achieve that goal, as the behind-the-scenes Netflix documentary Knock Down the House shows, they all showed more than enough courage and strength to stand as inspiring figures for future politicians everywhere.
Personally, I'm not a big supporter of these women or what they stand for, and while the film didn't change that, it did help me see them more as sympathetic human beings that just don't stand on the same political spectrum as I do (hence Rotten Tomatoes' statement in the critical consensus that it "should prove engrossing for viewers of all political persuasions"). How does it do this? Well, by not focusing on their policies as much as much as just their lives before (including their childhoods and what came immediately afterwards, which, in some cases, were unfortunately wrought with tragedy), during, and even after this extremely important event in their lives, the film refreshingly comes off as more of a complex character study than a vehicle to jam these women's political opinions down your throat, even as it occasionally delves into blatantly manipulative melodrama.
Admittedly, Knock Down the House does slightly stumble when bringing up the shooting of Michael Brown without mentioning that this tragic event allegedly happened as a result of him assaulting an armed police officer, but the film's relative overall objectivity makes it pretty easy to forgive minor mishaps such as that. In fact, as far as political documentaries go, this one-and I do hope you'll pardon me for saying this-brings down the house. Whether you're a democrat, republican, independent, or even somewhere in between, I recommend that you all go take a little bit of your time to see this movie.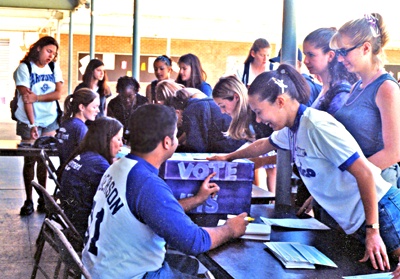 © Christopher A., Phoenix, AZ