Harry Potter and the Goblet of Fire
September 24, 2018
Harry Potter and the Goblet of Fire is the fourth installment in the Harry Potter franchise and manages to be the best to date. Harry Potter returns for his fourth year at Hogwarts with his good friends, Hermione and Ron. This year is going to be different from his years to date, due to the fact that Hogwarts is hosting a tournament that occurs rarely and is between Hogwarts and two other schools. In order to enter the tournament, a participant must be over 17 years old, not to mention that he or she must be willing to take the risk of entering the tournament, which has been known to fatally injure contestants. Because of this inherent risk, people write their names down on a slip of paper and put in a magical goblet of fire that chooses the participants. When Harry Potter's name is drawn from the goblet, the boy who lived must compete in the dangerous contest and do his best to survive, even though he's not eligible and hasn't learned even half of the spells that others have.
The entire movie is filled with action, adventure, intensity, and more than enough suspense to fill fans' hearts. There is incredibly important character development in this movie that is nearly unparalleled in the others, and this builds up some momentum, conflicts, and heart-breaking events in the later films. The brilliant beginning, the mind-shattering middle, and the exuberating ending marvelously mesh together to create a cohesive story that is fluid throughout and doesn't feel forced at any point.
There are twists and turns at seemingly ever corner, forming a paranoid thriller that is sure to keep viewers on the edge of their seats. While the superb surprises are more than deserving of recognition, the movie should be given more credit for the charm that it possesses. All of the characters in the movie are given opportunities to thrive and shine, which allows the movie to show many different sides of the same terrific tournament.
Without a doubt, both critics and viewers were more than satisfied with Harry Potter and the Goblet of Fire. Rotten Tomatoes gave the movie an impressive 88%, and a high 96% of Google users liked the movie. This journey proves to be an intriguing change of pace, as well as a conduit to further the franchise, introduce new characters, and give main characters another amazing, life-changing year of Hogwarts under their belt. Simply put, Harry Potter and the Goblet of Fire is an exhilarating adventure that proves to be one of the more enticing movies in the Harry Potter franchise.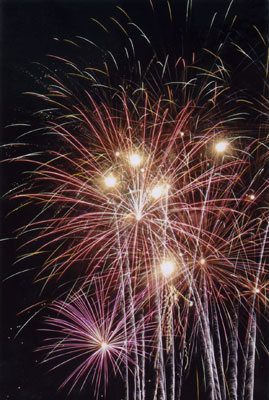 © Michael D., Hawthorne, NY