Harry Potter and the Chamber of Secrets
September 20, 2018
Harry Potter and the Chamber of Secrets is the sequel to the first Harry Potter movie and is the second installment in the series. It all begins when Harry starts experiencing some odd events. His friends don't write to him at all, he hasn't heard from anyone from Hogwarts, and Harry is introduced to Dobby, a house elf, who warns the wizard that terrible dangers await him at Hogwarts. As one might assume, Harry ignores these warnings and finds himself experiencing the adventure of a lifetime during his second year of schooling. The boy who lived defies all odds as he learns new, challenging spells, battles trees that are capable of fighting back, flying cars that don't always work so well, professors that don't seem to be on his side, gigantic, talking spiders, and some catastrophic events that put the safety of the students at Hogwarts in dark danger.
Although this movie had some mighty big shoes to fill in, due to the fact that the first was a gigantic success and proudly led the path for the rest of the films in the franchise, Harry Potter and the Chamber of Secrets manages to live up to expectations, as well as do the books good and provide fans with even more reasons to fall in love with Hogwarts. This movie takes adventurous to a new meaning and is an enticing, thrilling tale that is utterly satisfying in every which way possible. The visually special effects are outstanding to say the least and capture the true essence of what makes the witchcraft magic so appealing to audiences. Even though the original had some mysterious moments, this movie is much more of a true mystery and unravels the stunning reality in an enriching manner that is not predictable but believable and understandable.
And it isn't just a few loyal fans that find this movie so enjoyable. Rotten Tomatoes gave this movie a solid 82%, and a whopping 96% of Google users liked it. Harry Potter and the Chamber of Secrets manages to travel farther into the depths of the Potterverse and does so brilliantly. This stupendously intense journey needs to be exploited from the chamber and have its secrets be revealed to everybody.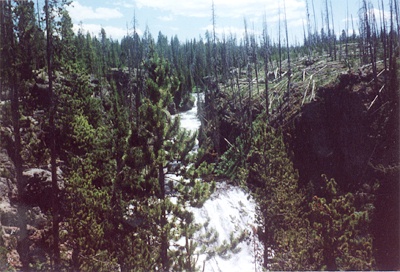 © Josh W., Peoria, AZ