A Darker Shade of Magic
June 6, 2018
"He would see her again. He knew he would. Magic bent the world. Pulled it into shape. There were fixed points. Most of the time they were places. But sometimes, rarely, they were people. For someone who never stood still, Lila felt like a pin in Kell's world. One he was sure to snag on."
Imagine a world where there are different versions of London- four of them, for that matter. They are distinguished by color. Red London, which thrives off their magic and is a rich kingdom. Grey London, which is dull, polluted, and filled with no magic rushing through citizen's veins. White London, an extremely corrupted and totalitarian regime that uses magic for control. And lastly, there is Black London, a place that demolished itself in its misuse. There was once a time where people could freely travel between each London, but it has past.
Kell, the main character of A Darker Shade of Magic, is one of the few who possess the ability to travel between each alternate city. From the royal family of Red London, he serves as an ambassador, relaying the rulers' messages from London to London. However, he also is a smuggler, showing different people glimpses of the world they would have never see through magic boxes and several artificats.
When Kell agrees to send a message from an elderly woman from White London over to Grey London, the fates take a dangerous twist. This ends up with Kell almost being caught for his crimes, but at the same time, he is given something that could destroy each kingdom: a magic stone from the fallen Black London that has the ability to control anything.
After meeting Lila Bard, a cross-dressing thief with a thirst for adventure, the two are teamed up to keep the magic stone out of the wrong hands. With White London yearning for domineering control, Kell and Lila must pay the price of carrying such a menacing rock back to where it came from: Black London.
As somebody who does not particularly care for fantasy, I was indifferent to starting this novel. But with its star rating on Goodreads, I figured it wouldn't hurt to try. And this world was something that enthused me from the first page to the last. The world-building is creative, unique, and grasps your attention. The idea of different Londons and travelling between them was intriguing, which made it even better when V.E. Schwab portrayed characters that I cared for right off the bat.
Kell and Lila are an entertaining duo with their banter. Although they poke fun at each other, they both love each other in the best way possible through battles, masquerade balls, and casually cruising through the different Londons. My favorite relationship in the book was Rhy, the prince to Red London, and Kell, two stepbrothers who would risk anything for each other. Each character had humanistic flaws and I couldn't help but root for them. Even the antagonists held a special place in my heart with their cruel but understandable motives.
This novel throws you into the unimaginable and makes you a part of the story as you cannot help but swim inside V.E. Schwab's wonderful imagination. I cannot wait to read the rest of the trilogy. Be sure to read it and support the author!
"I'm not going to die," she said. "Not till I've seen it."
"Seen what?"
Her smile widened. "Everything."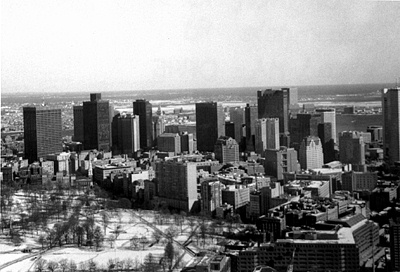 © Shira B., Marblehead, MA