All the Light We Cannot See by Anthony Doerr
May 25, 2018
All the Light We Cannot See by Anthony Doerr displays many themes throughout the book; one being that traumatic experiences cause shifts in the lives and personality of people. This is shown through the many experiences and challenges the characters face. When these tough situations present themselves, the characters must either overcome or be defeated. Their perceived personalities change because of these circumstances and the true colors of their character are exposed.

In the novel, Marie-Laure, a young girl living with her father in France, loses her eyesight at the age of six. Her struggle continues when Nazis begin to occupy France. Even worse, her father is keeping a secret from her, and everyone else for that matter, which causes the two to need to leave France as soon as possible. Meanwhile in a small mining town called Essen, we see a seven year old boy growing up in Nazi Germany. His dreams of working in engineering and science leave him with more than he had bargained for when his only option is to enroll in a Nazi-run school.

The author's purpose is to show the life of two different people in the same time period. Anthony Doerr, the author, wants the reader to feel a sense of conflict within the same region of the world, which brings the World War II setting to life. Both the stories of Werner and Marie-Laure start with the characters having their own personal hindrances, which they must attempt to overcome; then the conflict shifts to gradually become greater and greater, similar to how the War got its start with the Nazis rising to power over a few years. Doerr also wants to show how different social environments affect people. Marie-Laure's story displays the perseverance of people, even in their darkest times. Her struggle continues throughout the book and becomes greater and greater as the book progresses. Werner's contrasting scenario portrays a different view of a child growing up in Nazi times in Europe. These two stories proceed in differing directions, then merge later in the novel to show that they are both in the same time period.

This novel is one of my personal favorites because although historical fiction isn't always my first choice of genre, it was surprisingly immensely captivating to me. I have seen movies and read some books about this time period, but the way the author uses two storylines that intertwine themselves makes the book much more engaging. The point of view of a person living in France vs. a person living in Germany at the time of WWII gave the story interest. There were also big surprises in the novel. Some of them are unforeseen twists and turns, while others are decisions that you can't believe the characters chose to make that lead to more brilliant character development. All in all, this novel has peaked my interest and I am glad I have read it.

If you are looking for a book with an excellent character and theme development, look no further than All the Light We Cannot See by Anthony Doerr. This winner of the 2015 Pulitzer Prize (an award presented to only thirteen works of literature each year) also displays both beautifully written historical fiction and a multiple-perspective story. Its captivating and unique plot will make you want to never put this book down. This book is perfect for people that love historical fiction and those of us who just enjoy sitting down and reading a good book.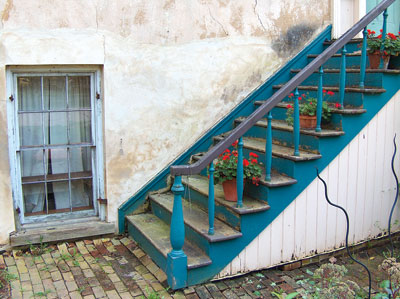 © Sean C., Princeton, IL