A List of Cages by Robin Roe
January 2, 2018
I've officially set my goal for the amount of books I want to read in 2018 to 50, so on January 1st, I finished the first tracked book, A List of Cages by Robin Roe. I found this book originally on GoodReads, and with a 4.31 average star rating, I added it instantly. I ended up buying it with my Books-A-Million gift card (courtesy to grandma) and automatically I fell in love with the characters. Although the cover is cute, with golden stars littered on the front, it is a heartwrenching tale of friendship, abuse, and kindness.
The story is set in dual first person point of view, with Julian and Adam being the narrators. Julian is a quiet, fragile boy who is a freshman. He is also dyslexic. Adam is a carefree, free spirited Senior who has an elective to be the aide to the school psychologist, Mrs. Whitlock. He has ADHD along with that, which I loved the representation of the disorders the two suffered, as it was portrayed realistically and authentically. I haven't read many YA authors who tackled on the topics of dyslexia and ADHD, so kudos to Robin Roe.
Julian was Adam's foster brother five years ago. When Mrs. Whitlock asks Adam to track down the troubled freshman avoiding her, he is excited to be reunited. Julian is quiet, but Adam and him develop the close bond they had years prior. But Adam soon realizes that Julian is keeping secrets from him about his home life.
The themes of friendship and abuse were very strong in this book. Friendship included not only Julian and Adam, but also Adam's relationship with his huge group of friends. Adam introduces Julian to his friends, and although he is nervous at this fact, Julian creates individual bonds with the odd group of seniors, which warmed my heart. I thought the relationships in this book were key. The dynamics, strength, everything. Every character held a special part in the story.
The dual point of view was effective because Robin Roe's characterization is simply amazing. It didn't feel like they were figments of imagination, words on a paper. They were real, bleeding through the words. I could be walking past a boy like Julian or Adam at school or on the street. Any writer who has characters with flaws and a personality that shine through have a given talent of reading human emotions. I weeped for Julian and Adam's hardships. All characters were fleshed out, and I felt so close to them. 
The abuse aspect was terrifyingly raw and real. Roe is a social worker, so her input was true to the real suffering that victims undergo. Julian's pain, pity, and blaming of himself is shown in many victims of abuse. It could be quite triggering at times, but it is an intense portrayal of the everyday struggles. Through the character of Adam, she gives a path to victims, urging them to tell their friends, and that abuse in any form is not okay. She also touches upon the idea of therapy within the last chapters.
"Hate ricochets, but kindness does too."
The theme of kindness was what I gathered through the book. That you never know that somebody is going through, for kindness to pursue. There are characters that you think are chaotic evil: Ms. West, Russell, the teachers who blame Julian for his dyslexia or Adam for his ADHD. But there are also the characters that were the epitome of kindness, and that warmed my heart.
I recommend this book for any young adult lovers looking for a short read to demolish and warm you at the same exact time! Robin Roe is a first time novelist, with A List of Cages being her debut. Be sure to check out her work, and future ones to come out.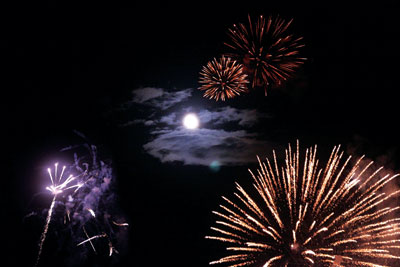 © Meena K., Groton, MA