Wuthering Heights by Emily Brontë
September 22, 2017
A man brings home a tormented child who falls madly, wildly in love with his daughter, both children who mature in a twisted tale of fate. 
A critical classic, Emily Brontë's eternal tale is set in the misty English moors, where the thickly fogged landscape reflects the opaque nature of men and women's hearts. The love story, in fact the many love stories that pass through its pages, are complicated and contemptuous, whose lovers may find themselves in loathing before love. Brontë writes about what we don't read about--the darkest tendencies of human nature, the overlooked demons inside throbbing hearts, nurtured by a terrible childhood and raised by self-loathing and greed. With a masterful hand for these ugly emotions, the work is a masterpiece, shattering in every sense.
The prose is period, and while it might seem intimidating at first, Brontë's particular writing style is luscious and ravishing as its emotions. Although I admit, I could not have read the book any earlier in my life. The writing is still advanced reading. But when you are "deep reading," probing through the murky benthic depths of the literary lake, the story is overflowing and lush. Brontë's love story of hateful foundling Heathcliff and arrogant young Catherine Earnshaw is told from the point of Mrs. Ellen Dean, a keeper at Thrushcross Grange. Even as an outsider looking in, Mrs. Dean's tales are as passionate as though she had lived them herself. Such is the atomic effect of the central love story, that of Heathcliff and Cathy. Having worked at both the Grange and its haunted neighbor, Wuthering Heights, Mrs. Dean relays the histories of the land to the first person of the story, Mr. Lockwood. He only comes into play when a new generation arrives, finally ending the unfinished story of their parents.
All things come together in the end, and excellently so. With all the suffering and bitterness and loathing we inflict upon each other, perhaps there is hope after all. From the first, Heights is a tremendously well thought-out book. It brings the right people together in the end, miraculously, smartly, in a thick tale of fate. Perhaps we only travel single strings our entire lives, waiting for the right knots on our path. It also reveals a dark truth of marriage and love: that even between the most dedicated of hearts, poisonous things grow. As goes the saying that love and hate are not opposites at all, each fueled with fury. Indifference is their true opposite. Brontë understands the human condition, heated in love, and draws complete, complicated portraits of archetypes. As a woman who grew up in the mysterious moors herself, Brontë died a year after the novel's publication. Wuthering Heights, however, prevails. It will live till the end of time.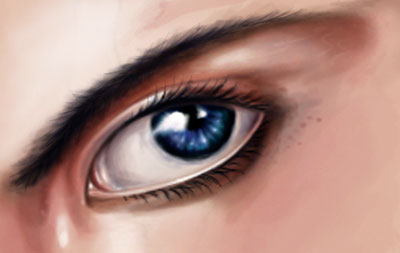 © Raul R., Monte Vista, CO