Paper Towns Book Review
August 20, 2015
The book Paper Towns is written by John Green who has written many beloved novels that capture adventure, mystery, and romance. In this novel however, he embraces all three by sending Quentin on a journey to find Margo, the girl he loves, after disappearing the next day when he and she played pranks on her friends the night before. In this fictional young adult novel, the story is told by Quentin "Q" Jacobsen as he prepares for his senior year of high school in present time Orlando, Florida.
A few weeks from their senior graduation, Margo, Quentin's neighbor and childhood crush, asks him to assist her in an adventurous night full of pranks she has planned to pull on her friends. "This is going to be the best night of your life"(Green 18). Q is hesitant to join her at first but realizes that he still loves her and would do anything for her. The next morning after their eventful night, Margo goes missing. However, Q seems to be the only one worried. He then soon realizes that she has left clues for her possible disappearance. Because of this, Q and his two friends embark on a mission to find her.
This book really keeps the reader interested and intrigued by the mysteries posed throughout the book. One of the most exciting parts of the book was the night they pulled pranks because there were so many escapades that Q and Margo did. They came close to getting caught but never did and the author does a good job of keeping you on your toes. Paper Towns also helps capture the fact that nobody is ever who you think they are as shown that Margo isn't who Quentin really thinks she is. Everyone has secrets and hides things in society today and the book really connects to that. "I'm starting to realize that people lack good mirrors. It's so hard for anyone to show us how we look, and so hard for us to show anyone how we feel" (Green 270). I would definitely recommend Paper Towns to teenage girls that enjoy mystery and romance.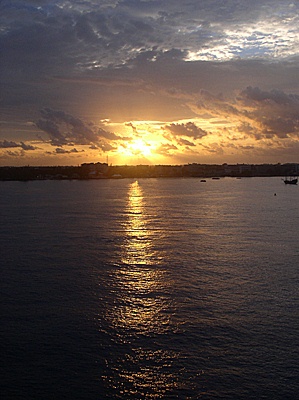 © Rebecca Y., Los Angeles, CA