Lights by Michael Grant
December 31, 2013
The sixth and final book in the Gone series. After a year of the kids living in the FAYZ (Fallout Alley Youth Zone) it is final the end. Endgame time. Fear is final over or just starting anew? What we all know for sure is that Gaia is not a normal baby. With Drake also on the loose, it looks like the kids of FAYZ do not have a chance. With power couple Astrid (grrr) and Sam leading the lake; and power hungry Cain leading the town; it's a wait to see where Gaia will attacked first.

One person I still cannot stand is Astrid. Even though she is "The Genius", she still should have died in Lies. As one of the two lovers of the main powers (Caine and Sam) all she really did was screw up. Now I have some built up rage with her, that all started when she screw everyone over in Lies. Then continue being a selfish know-it-all in Plague and panic by rushing back to Sam to "protect her" in Fear. Also giving up God has made her sex life go up; a lot. Which being 15/16 is what we know as a No-No. Now with Little Pete out of the way all she has to do is make sure that she and Sam walk out of the FAYZ alive.


Our next power couple female is Diana. She and Caine had made one step farther that Astrid and Sam by producing a child named Gaia. Gaia was a normal child, until not even born the Gaiaphage took over the human body making it its own. Diana experiences motherly insist by running of with the child and Drake at the end of Fear. But as we all know Gaia is not a normal child. This means that one way or another Diana must escape Gaia and find her love (the father) Caine.


He's not a big power but in hero points he is at the top. That right our man Edilio saves the day again in Lights. He started off end of Fear as controller of the Lake. With King Caine destroying the town, Gaia on the loose it is up to Edilio to save the day. And as Edilio opens up to himself he finds a true love in the FAYZ. Yet happiness cannot last forever as Edilio goes through so hardships. In the end I am very happy how Edilio ends up.


Lana also known as the Healer (capital H). Lana is not a permanent member of Perdido Beach, but got stuck under the dome when her and her grandfather were traveling through the desert in the first book Gone. Since then she has gotten the power to heal herself and other by touch and concentration. At the end of Fear Lana has become addicted to smoking, living with Sanjit at Clifftop Hotel. In the end of light Astrid forces Lana to do something about Gaia. Against her wishes Lana goes to finish what she started in destroying the darkness.

Peter Ellison or better known as Little Pete. As his own sister (Astrid) through him to his death Little Pete has been living as a spirit inside the FAYZ. Yet Little Pete is the driving point of fear to someone. That someone is Gaia. Gaia uses all her might to make sure that Little Pete does not find a body to fight her with. Yet with all the people in the FAYZ it was a shock to me who he picks. Little Pete even though no one understand him; he was the biggest of the powers and was a greater hero than all.


Our main human villain Caine Soren. Ah Caine my love, causing more trouble aren't you? Cain has been causing hell in FAYZ since day one. With it being his fault for the lack of power, the human crew burning half the city, and let's not forget the creating of Gaia. Now in his defence (I really love Caine) he did not plan out for those things to happen. Yet like most villains he and one thing on his mind. Power. For people to fear him. To become king. And he did! At the end of Fear he is king of the town. At that price he lost Diana. I am not a big fan of the Diana + Caine thing; but in the end it was 100% clear. Caine loved one thing in his life and that thing was Diana. I am very happy how it ended for Caine. In part I was sad but he became a hero. For that the FAYZ kids must thank him.
Now our hero Sam Temple. Sam was boring in this book for the first half. All he did was hunt down Gaia and worrying about his relationship with Astrid. Like I say boring. Lucky they did not spent it all with him. Most of the book is him trying to fight Gaia, failing, and then trying again. Yet even in the repeats you can clearly see how Sam is the hero. Sam does manage to kill one of the main enemies even though it was total unnecessary. He is happy in the end, and for that I think is what he deserves.

Michael Grant manages in a six book series to create something so tragic yet so capturing. Making up quite a fan base out of it too. I liked the way he ended it; leaving us none too little questions. For I forgotten of how Caine and Sam had many questions for their mother. It is defiantly a five star series. We can all thank that this book is fiction and not based on a true story.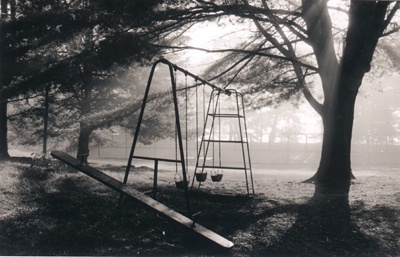 © Steven S., Marblehead, MA