hey kiddo
January 25, 2019
"Hey kiddo" is a powerful graphic memoir about growing up in a family struggling with addiction and using art to help you survive.

Jarrett J. Krosoczka grew up in Massachusetts and was raised by his grandparents. He didn't know who his father was and his mother suffered from addiction and couldn't manage to take care of him. Jarrett didn't fit in because he didn't have a "normal" family. He used art to help him get away from all the chaos. He started drawing at a young age and he wanted to write comics when he grows up. Jarretts grandparents encouraged his passion for writing comics. He joined art clubs at high school, and even signed up for an art school.

Hey, kiddo is very honest and emotional and I enjoyed that. Jarrett doesn't hide his emotions about his parents his grandparents and school. He does a good job trying to find his father while trying to find out who he is. I could relate to trying to find out who your father is. The book also doesn't hide anything it fully expresses and talks about alcoholism, drug addictions and heartbreak. The books illustrations do an excellent job at exposing the characters emotions and expressions. The colors they use are good at symbolizing the sadness, happiness and anger Jarrett felt. It makes you excited to turn the next page.

I do recommend hey, kiddo , as a teenager i can relate a lot. Many teens can also relate about getting heartbroken and not knowing who they are yet. Hey kiddo also is a great book for teens who love art and uses it to get through life. It also teaches teenagers a great lesson to dont let anything get in your way of pursuing what you like or want to do in life .

By Francis Levario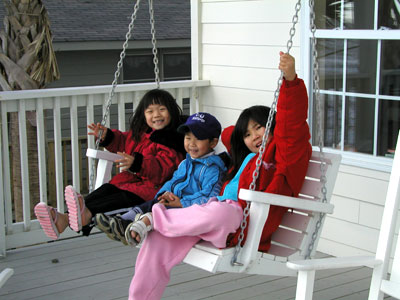 © Annie Y., Northborough, MA