The Hobbit
September 18, 2018
'In a hole in the ground there lived a hobbit. Not a nasty, dirty, wet hole, filled with the ends of worms and an oozy smell, nor yet a dry, bare, sandy hole with nothing in it to sit down on or to eat: it was a hobbit-hole, and that means comfort.'
- JRR Tolkien, The Hobbit, 1937

That is how JRR Tolkien began one of the most well known and loved fantasy-themed books in the world. Directed towards any audience, young, old, fat, or thin, the reader follows the story of the poor hobbit Bilbo Baggins.The Hobbit is a small book that somehow managed to pack a whole adventure into a mere three-hundred and ten pages of fictitious glory. The world of Middle Earth is a true masterpiece, filled with languages and lore that dates back to the First Age. Tolkien's complexity and creativity that he put into his universe is truly breathtaking.

The story starts with Bilbo Baggins sitting in front of his hobbit hole, smoking a long pipe that reached down to his hairy feet. He is the most unadventurous hobbit in the Shire. He's always in time for tea and never late to dinner. Until Gandalf the Grey walks into his life. Gandalf is a travelling wizard of sorts with a knack for producing the most wonderful fireworks known to any hobbit. But instead of bringing along a large cart of fireworks, he brings a dangerous task. A task that will send them through mountains and cursed forests. A task that would almost drown them. Gandalf was looking for a fourteenth member of the Company of Thorin Oakenshield, and guess who he decided to pick?
"You have nice manners for a thief and a liar," said the dragon. "You seem familiar with my name, but I don't seem to remember smelling you before. Who are you and where do you come from, may I ask?"
"You may indeed! I come from under the hill, and under the hills and over the hills my paths led. And through the air. I am he that walks unseen."
"So I can well believe," said Smaug, "but that is hardly your usual name."
"I am the clue-finder, the web-cutter, the stinging fly. I was chosen for the lucky number." - Smaug and Bilbo (p. 222-223)
I enjoy this part of the story because it is a game of riddles. Bilbo Baggins, the homely non-adventurous hobbit, is talking to a dragon who could eat him. He thinks quickly and reveals almost nothing about himself. I enjoy how he somewhat plays with the dragon's mind, while the dragon does the same with his. Bilbo knows somewhat about dragons and he is wise enough to not reveal his name. He instead comes up with titles that are referenced to his adventures. The riddles are a very nice touch.

I would recommend this book to anyone who can read, and to anyone who cannot read. JRR Tolkien's world is something that shouldn't be exclusive to just people who can read. The magic, lore, languages, and legend of Middle Earth should be shared with as many people as possible. To those who can't read, they can listen. Tolkien includes poems and song into his books, which is something you don't see in newer books. Many famous authors have been inspired by JRR Tolkien's works, such as JK Rowling. I would say this is one of those books that you could read over and over and it would never get old, and that's from personal experience.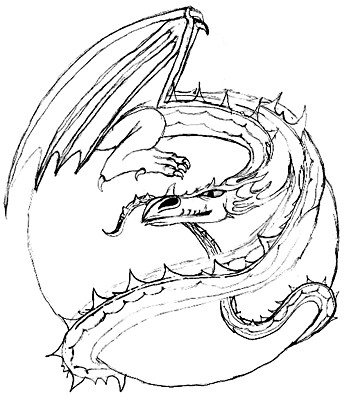 © Sheena F., Glasgow, MT