Wattpad: A Social Network or a Writing Haven?
June 10, 2013
Wattpad is the self described best place to discover and share stories. Any form of writing can be written and published on the website, and it could be read by users worldwide in addition to those who aren't users of the website. With many different categories such as Romance, Paranormal, Poetry and Fan Fiction - it is possible for anybody to find an interest to write or for non-writers, to find an interest to read.


In addition to being a website used for reading and writing, Wattpad has developed itself into more of a social networking platform. Those with registered usernames have the ability to upload an icon, upload a background picture for their profile and embellish their profile as they wish to let readers know about themselves. In addition, you can fan other users and accumulate fans to generate a fanbase, as well as being able to leave comments on other's profiles and stories, and on the communal message boards on Wattpad. The message boards are arranged by the topic, with several categories ranging from Industry Insider (for tricks and tips to real publishing) and Teen Fiction (for those discussing books written under the Teen Fiction category). Due to the highest percentage of Wattpad members being teenagers and young adults in high school and college, it's consistently growing to be both a reading and writing haven as well as a social network to compete with major powers in social networking such as Facebook and Twitter. It's easy for anybody to get involved with the various competitions held by Wattpad, such as the Watty Awards. The Watty Awards are an annual event in which several pieces of writing are voted on by other users and granted awards.


As a user of Wattpad myself, it is easy to analyze the positives. Not only do you get constructive criticism towards your work as well as exposure to other books for free, it allows you to improve and grow as a writer and help others improve and grow as writers. Furthermore, it connects the world and strengthens global connections. With the Internet already increasing the speed of communication, this connects writers in ways it hasn't before. While most writers are from the United States, Canada (where Wattpad is centered), Great Britain, Australia and the Philippines, there are users from all over the world who share their cultures through their writing and through the social interactions. It also allows for a safe environment of making e-friends. You could make a friend across the world who shares a similar interest in writing Paranormal novels!


However, there are things that Wattpad could work on to improve itself. The filtration system isn't the best because of the few staff they have to correlate per users. The Wattpad Ninjas, a volunteer based group that helps around the website, are a select group of people who can only do so much. They help with queries around the message boards, make sure that stories are in the correct sections and adjust the advertisement sections to make sure that it's clear of spam. Despite this, they can't filter every story that they come across and it allows for copyright disputes with Wattpad's policy of allowing the writer rights to what they publish. It also is negative in that you can't filter comments and for those few people who leave negative criticism, it will remain to be seen by the writer and others because of the time between reporting a comment and it officially being deleted. Also, the criticism given sometimes can be fake or put in a more positive light. Since it's a social website, many people exchange comments for comments and reads for reads which could often result in falsely positive reviews due to the writers wanting one in return. It has been argued that the social aspect of Wattpad ruins the website.


While being an amazing website for teenage aged writers to generate exposure and live out their dreams, the plethora of writers on the website makes it hard for one to get noticed and it often diminishes the confidence of young writers with potential. However, as a website Wattpad is amazing for serving its purpose in providing free methods to read and write. It's difficult for the website to get noticed in comparison to other social networking platforms, such as Facebook, Instagram and Twitter. I myself learned about the website via word of mouth, and have thus spread it onto more people in my community. If they improve their web trafficking and moderation methods, Wattpad can develop past the prominence they have in the Internet community and become as huge as other websites like Tumblr and Facebook.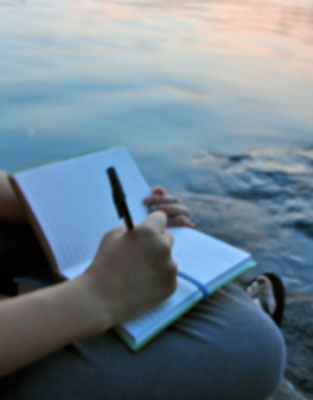 © Grace K., Port Washington, NY