Why Tiger Woods Sucks
January 11, 2010
Tell me this: why did he do it? The most recognized athlete in the world and a public icon of virtuous morals has now become a hated scum bag. Tiger is the billionaire, superstar, all around guy everyone wants to be. He has everything he wants: endorsement deals left and right, a beautiful wife, and two children. Of course there are conflicts in all families, but what I don't understand is what could possibly drive Tiger, who has everything going, to betray his family?
Tiger is the greatest golfer. If you don't agree, you not only suck, but you know nothing about sports. See if you can name three other professional golfers on the PGA tour this year…you can't. The only one you care about, if you care at all, is Tiger.
He beats everyone straight up, and can even do it on a busted knee. The guy wins every major by ridiculous margins. He has dominated the world of sports for over a decade, leading to lucrative endorsement deals from companies like Nike and Gillette. The point is this: he has money. More than he needs. That's why he can afford to pay his wife to stay with him.
Somewhere between slurping down a Gatorade Tiger, throwing on his Nike's, and shaving with Gillette's newest fusion razor, Tiger lost it. At last count, 12 women have come forward to the press admitting to an affair with Tiger. One, Jaimee Grubbs, is said to have lasted for 31 months. They claim things from sleeping to texting with Tiger. I'm just going to throw this out there: Tiger…your wife is a stone cold fox. What were you thinking? Seriously.
Tiger has been playing with a clean slate…until now. That is why this has blown up so badly. If Dennis Rodman, stoned out of his mind, wrapped his car around a tree, nobody would give it a second thought. That's just Dennis. The fact that Tiger, as untainted as they come, has shown he is no better than the rest of us is why we are so intrigued.
Tiger has taken an indefinite leave from golf to resolve his family issues. This guy is on a roll. The one thing that can make up for his antics is winning. Athletes differ from movie stars in that they win back a fan base easier, because winning attracts the masses. Tiger should continue playing; winning a few tournaments will swing momentum his way…that's the nature of the beast.
It is understandable that he is taking time off, however. His family needs help, and the recovery process will be much easier, especially for his two children, if he is around more often. Plus, if he stayed in golf and started losing, people would question his focus. They would wonder if his personal life is affecting his game…a little salt in the open wound.
People are predictable; soon another scandal will erupt and the spotlight will be off Tiger. But this scandal will taint his legacy and deplete his fan base. People will go back to loving him, as they did when Kobe Bryant allegedly raped a girl, but they will not forget what he did. What's more, we will never be able to talk about Tiger again without his infidelity being thrown into the conversation.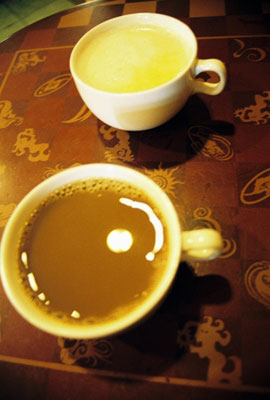 © Jaci S., Duluth, GA