Magic Johnson: Top 3 Player of All Time?
January 21, 2021
Magic Johnson faced his destiny and rebounded from a life-threatening disease. Now he's arguably one of the best basketball players of all time. Picking the top players in NBA history and ranking them is a tough task. It doesn't matter whether you're just a casual NBA fan or an NBA expert, this topic will always be controversial.
Earvin 'Magic' Johnson became the first overall pick by the Los Angeles Lakers in the 1979 NBA draft. Many people expected big things from him since he got chosen with the number one pick, and he did not disappoint. Leading the Los Angeles Lakers to the NBA Finals in his rookie year, Magic quickly established that he would be one of the best players in the league for years to come. Magic Johnson played in the NBA for 13 seasons and retired in 1991. He would later come back in 1996 for one final season with the Lakers, and retired again afterwards.
Every single season that Magic played in the NBA, he absolutely dominated. With career averages of 19.5 points per game, 7.2 rebounds per game, and 11.2 assists per game, Magic impacted the game in all areas. He wasn't just an amazing passer, which is what he's primarily known for, but he was a great defender, rebounder, and scorer. Magic always had an advantage over the opposing team's point guard, given that he was 6 foot 9 inches.
When Magic retired, obviously many believed he should be considered one of the best of all time, but he retired before players like LeBron James, Michael Jordan, Kobe Bryant, and so many more great players to come. While Magic's historical ranking among other NBA players may change quite often due to the ongoing career of a player like LeBron James, he is still at the very least a top 7 player of all time. Personally, I see Earvin 'Magic' Johnson as the fourth best player in NBA history. According to ESPN's rankings of the best players of all time, they had Magic at the number 5 spot, with only Bill Russell, Kareem Abdul-Jabbar, LeBron James, and Michael Jordan ahead of him. While top 3 may be a stretch for even an amazing basketball player like Magic Johnson, I think he'd be just fine with my spot for him as number 4, given that ESPN believes he's only the 5th best player of all time. This topic will forever be changing, as more elite talent comes in and out of the NBA, and Magic may not hold his spot for much longer.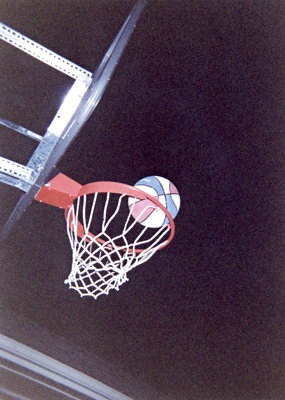 © Laura P., Highland Village, TX