Why Baking Should Be Appreciated
March 5, 2020
Calories,allergies,fats,nutrition facts;this all are affected by what the baker input or mix.Imagine your cake not looking pretty or clean.Would you want to get that? No.Personally I consider bakers are less popular or not as brought up. There recognition is low and we don't know how much food we eat everyday is baked. Almost on a daily basis,people will go to their neighbor's supermarket and buy some desserts,but many of us don really think much on the baker's hard work.
From waking up early to measuring ingredients,organizing the kitchen,baking, decorating, timing and being specific, it can be a really stressful and determined job. It's really easy to just open a packet and munch on the cookies, but how long could it have taken to make the dough? Not only the bakers have to gather all the ingredients and follow the instructions, they also have to race with the limited time they have. On top of that, bakers have to deal with hot heat and be very careful with the tools they use. They may bleed, get cut, or have to carry heavy objects around.
You see when you think about it anyone can bake. But not many of us are willing to go through that trouble just to make some desserts. Fortunately they are actually people who are passionate enough in this major-they're the bakers/pastry artists. When you actually give it some thought, baked aren't just talented and creative artists but also amazing people that make cakes for you on your birthdays. It provides happiness and brings people joy! The crafts, details, and efforts on the goods we eat everyday must have taken hours to taste and look like that. Baking is often thought as easy, simple task but when you actually dive deep into it there are so much more than just the surface you see. They not only need to learn how to manage their time, be patient, but also they have to stay inspired and motivated on what they do. In big events of holidays they're the ones that work overtime, staying up late. Moreover on weddings, can you picture not having a human size wedding cake there? Wouldn't that be disappointing? I think it'll be odd and so many good foods around the world will not be experienced.
These people, with dreams and kindness take time and patience to make what they find passionate in and it's incredible on how that brings people to joy. If you can say a "thank you" to the bakers and show them some appreciation I bet it'll give them the biggest smile ever. In addition, the pressure put onto them can be unbearable and may even crush them. That's one of the main reasons why I always think we should be glad of baked goods and how much effort they put in what they make to change our moods. It's not their duty but a act of kindness and giving from them.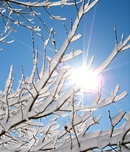 © Barbara S., Hoffman Estates, IL