How Writing Helps Anyone
February 8, 2020
Writing is a recreation and freedom in itself. Writing your mind is better than speaking it. No one will be offended, but your heart will be lighter; set free like a bird, ready to explore again.
The great thing about life is that it is full of surprises and events. Letting go of these golden moments is too much for us to take. Why not write about them? Writing is one of the best hobbies you can have. It is a joy to write; to express your feelings in the avatar of a heart-touching compostion. Life itself is an inspiraion. Be it fiction to bring out the imagination in you or nonfiction to inspire millions; be it a recipe to share your culinary talent with the word or a quote or comic to just lighten the mood; writing can let creativity soar.
Keeping a journal is one of the best ways you can start off. Everyday is a great day to remeber and use for your writing. Who knows, maybe one day you'd rather be flinging out a pen and paper instead of opting for a well-earned party night.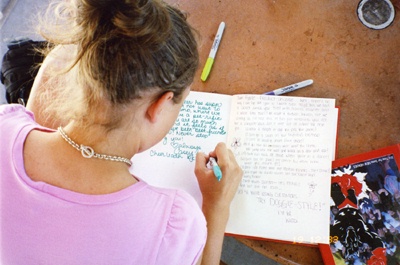 © Jessica S., Pheonix, AZ