An Athiests point of View
January 19, 2010
(MAY OFFEND SOME, DISCRETION ADVISED)
In America and throughout atheism has been looked down upon for many years. In 2005, America only had 2% of atheists and 4% agnostics, while the rest either believed in god or a higher power. As an atheist myself, I don't disagree with religion what so ever. I come from a catholic family. At 14, I of course know little about the world compared to others. But in my opinion, I believe that religion is a controversial thing. To many, it is a sensitive subject. To me, it is nothing more than talking about the weather. Before I continue, I shall clarify a few things. Some people give atheists a bad name. Okay: I personally do not care how you run your life, nor will I try to conform you to my way of living. This is only my opinion and you may also have yours. It is, of course, a constitutional right (:
In my opinion, I feel religion is an excuse for many to feel comfortable with the afterlife. It gives people an excuse to think on the positive side rather than the negative. There is nothing wrong with that but any religion today, reminds me of the Greeks mythology/ the Aztecs praying towards the sun. Honestly, I don't believe in any of it, I think it's ridiculous, actually. And to compare that to Buddhism, Christianity, Islam, it makes no sense. It made me feel (Once I was catholic) as if I was an idiot for believing such a thing. I was as stupid as those who believed in a Greek god named Zeus.
What also brought me to atheism was faith in it's self. It was hard for me to devote my life to something I only hoped exist. There was no scientific evidence that such a powerful man himself, existed. Although scientists do believe there was a Jewish man a named Jesus. He lived in Jerusalem and was believed to be the messiah. Wither that is true or not, that is what faith relies on. To me Jesus is no more real than Santa Claus.
Another point I'd like to make is; Abraham was the prior god to Jesus. Who created Abraham? If the world was not around how did the prior god create it? Doesn't god need air and oxygen just like us? All of this is basic science, and people still disprove that he could survive anyways. Seriously? We can go on and on disproving how god doesn't exist and anybody would add on to: Well god can fly! Me: How? It's impossible Person: He has wings…
This is only my opinion. Please feel free to leave messages and comments. I most certainly will enjoy them. Thank you for reading.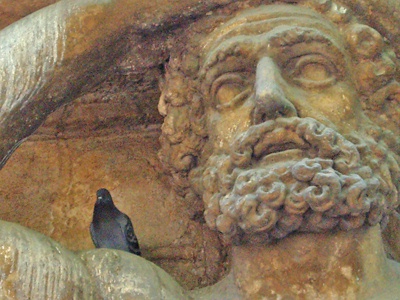 © Rebecca Y., Los Angeles, CA